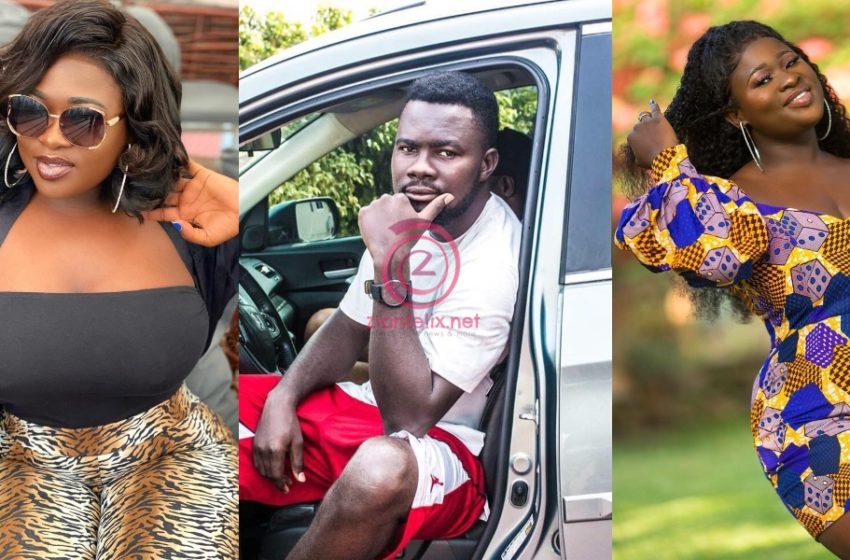 Sista Afia's Manager Sends Strong Warning To Bloggers, TV And Radio Personalities About His Artiste (See Post)
Bossu Kule, manager for songstress Sista Afia has sent a stern warning to radio and TV pundits, stating emphatically that no media platform should mention his artiste's name when making comparisons with other artistes in the music industry.
According to him the Ghananain music industry is filled with "fakers" who will stop at nothing to create enemity between female musicians.
READ ALSO: Wife Of CEO Of 3 Music Awards Sadiq Abdulai Abu Throws Surprise 35th Birthday Party For Him; Celebs Attend (See Photos)
Bossu Kule further stated that it was an open secret that Sista Afia was way bigger and better than most female artiste in the industry she's being compared to.
He urged them to make time to listen to Sista Afia's music as well as her features before they make such comparisons.
SEE POST BELOW: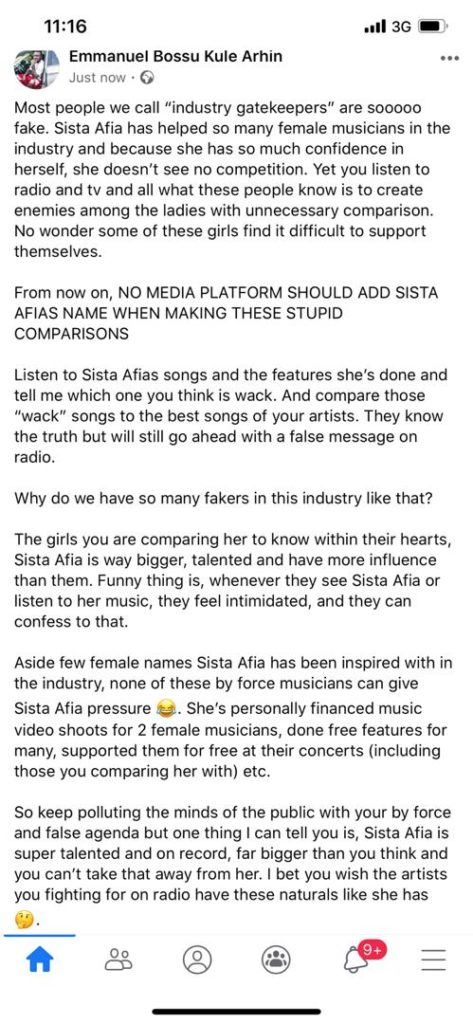 "She personally financed music video shots for 2 female artistes, done free features…" he stated.
Hence, Sista Afia is not only a good talent but an inspiration to many.
READ ALSO: Throwback Video Of When Wiyaala And Arnold Asamoah-Baidoo Were Like Best Friends And Danced Together Pops Up (Watch )
In recent times Sista Afia has been in the news following her beef with Freda Rhymes, Eno Barony among others.