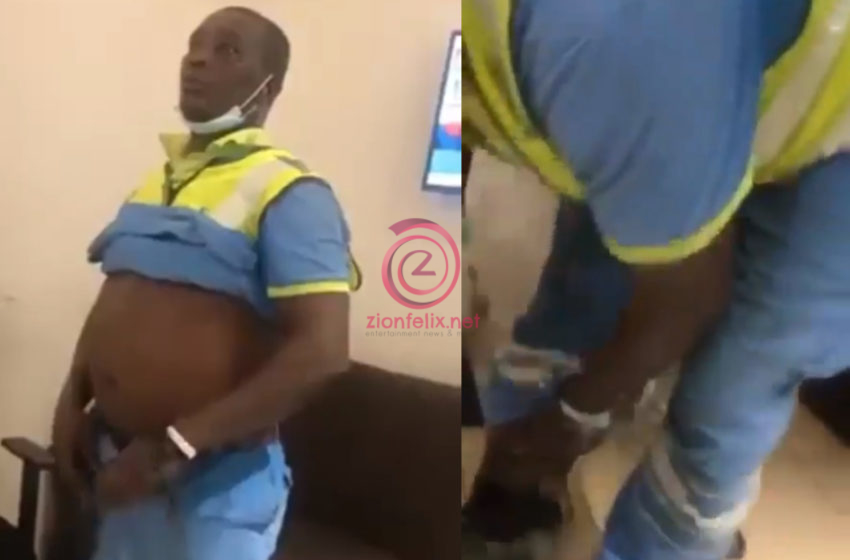 'Smart' Security Guard Who Stole Ten iPhones And Hid Then In His Socks Caught And Disgraced By His Employers (Video)
The festive season is here again and it appears that people are eagerly looking for money whether by fair or foul means just to impress their friends and loved ones.
One security man with Aviance Ghana Ltd who tried to play smart and steal ten iPhone 8+s to probably sell for was not lucky as he was nabbed by his employers.
READ ALSO: Medikal Finally Gives Fans An Exclusive Inside View Of His New 7 Bedroom House And Expensive Closet (Video)
In a video that is going viral on social media, the security guard was seen removing the ten phones from various hidden parts of his body as his bosses forced him after they caught him.
The man removed the phone from his various pockets and over six of the iPhones from his big socks he was wearing.
This is certainly a case of everyday for the thief man, one day for the master.
Watch the video below