UK-based Ghanaian Dancer Global Boga Marks Birthday Of Late Girlfriend Nicole Thea And Son Who Died Recently With Massive Tattoo And Balloon Release (See Photo And Video)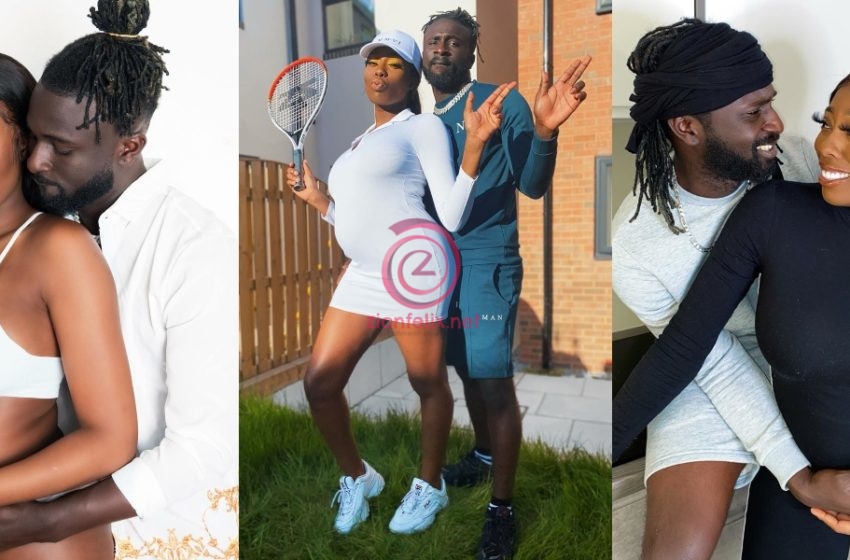 Global Boga, real name Jeffery Frimpong a UK-based Ghanaian musician and dancer has celebrated his late girlfriend's birthday in grand style.
About four weeks ago, social media was hit with the devastating news of the death of Nicole Thea, a popular dancer and YouTuber who was also the girlfriend of Global Boga.
Yesterday happened to be the birthday of Nicole Thea who passed away with her son.
READ ALSO: Patapaa And AY Poyoo Link Up To Remix Their Version Of Scopatumana And Putuu In Funny Video (Watch)
To celebrate Nicole's birthday, Global Boga got a broad tattoo of her and an impression of baby feet on his back with the inscription "Make it Reign".
"Reign" was supposed to have been the name of their son.
Nicole Thea, the 24-year-old Ghanaian lady allegedly died after suffering cardiac arrest while delivering her son who also died after C- section procedure.
SEE POST BELOW:
Excerpts of Global Boga's emotional birthday message to his late girlfriend and baby read: "Baby girl my Shawty my Queen. I have a lot to say, a lot on my mind & no one on this planet can understand what I am going through in my life. The pain can't be explained. MY RIB MY LIFE MY LOVE MY LOVE MY HEART MY HEARTBEAT MY EVERYTHING MY EVERY DAY LIFE. TODAY IS YOUR 25th BIRTHDAY & IM FILLED WITH THE MOST PAIN YET IM GLAD I COULD AT ATLEAST MAKE YOUR DAY SPECIAL"
Though many people shared their condolences with him, others also thought that getting a tattoo at his back was not a very good idea.
One commenter stated…"if I may ask, will you ever date again? If yes, then this picture behind his back will be a problem in his next relationship".
READ ALSO: Throwback Video Of When Wiyaala And Arnold Asamoah-Baidoo Were Like Best Friends And Danced Together Pops Up (Watch)
Many celebs including Medikal and D-Black and others from across the world sympathized with the young man.
In all, may her soul rest in peace as she joins the faithful departed.