Van Vicker Showers Praise and Romantic Words On His Wife As They Celebrate Seventeen Years Of Marriage Today (See Photo and Post)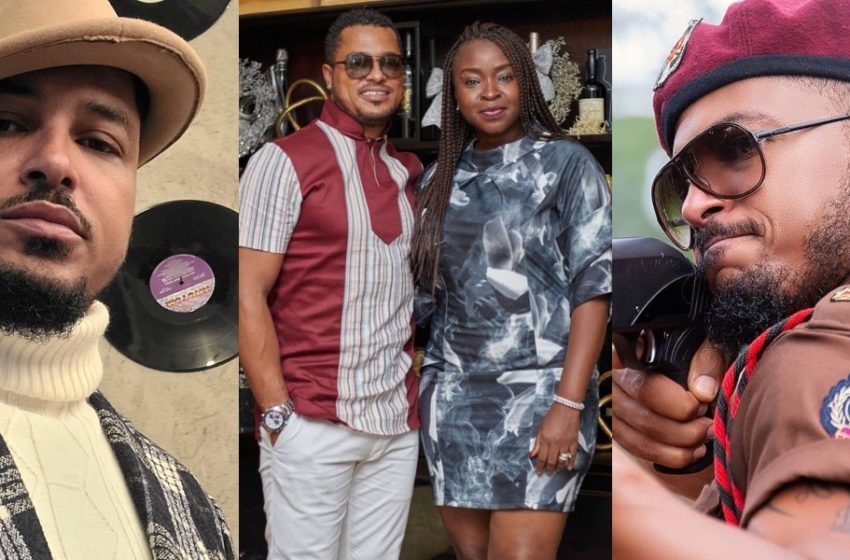 Actor Van Vicker and his wife are celebrating their 17th marriage anniversary today, October 16, 2020, in grand style and on social media.
The actor, in the early hours of the say, took to his official Instagram handle to shower praise on his wife and thank God for making him one of the happiest men in the world.
READ ALSO: I Don't Have Any Business With You – Ayisha Modi Jabs Music Producer Wei Ye Oteng For Wading Into Her Issues With Obrafour (See Posts)
Van Vicker reminisced how he decided to take a bold step to marry his wife in 2003 and he has not regretted his decision.
He went on to post a number of throwback photos with his wife in a collaged frame and added that he had not stopped loving her for even one day.
After posting the photo to mark the day, Van Vicker captioned it with an essay on why he considered himself to be the 'wealthiest man' alive after he tied the knot.
Excerpts of his caption read: "So today is an extremely special day in my life. The day I took that bold step to join the 'Men' of this World, the day one of my dream was accomplished; I relished the idea of being married young. October 16, 2003. I had just started life (26yrs), no university degree cos I had no funds or support to pay the tuition few years earlier, working hand to mouth, living in a small rented apartment, a rickety car that made me acquire skills of that of a mechanic, no real furniture, embraced hardwork as a principle to my succes struggle, etc. But on this day I knew I had literally 'bought' WEALTH…"
SEE POST BELOW:
Van Vicker is not the only celeb who has celebrated his wife on such a special day as Zionfelix.net has reported on a number of male celebs who have also celebrated their wives on the wedding anniversaries.
READ ALSO: I'm Too Dangerous For Your Foolishness – Ayisha Modi On Fire, Drops Big Secrets About Obrafour