Bosom PYung Finally Meets His Ataa Adwoa; Presents Lovely Flowers To Her In New Photos (See)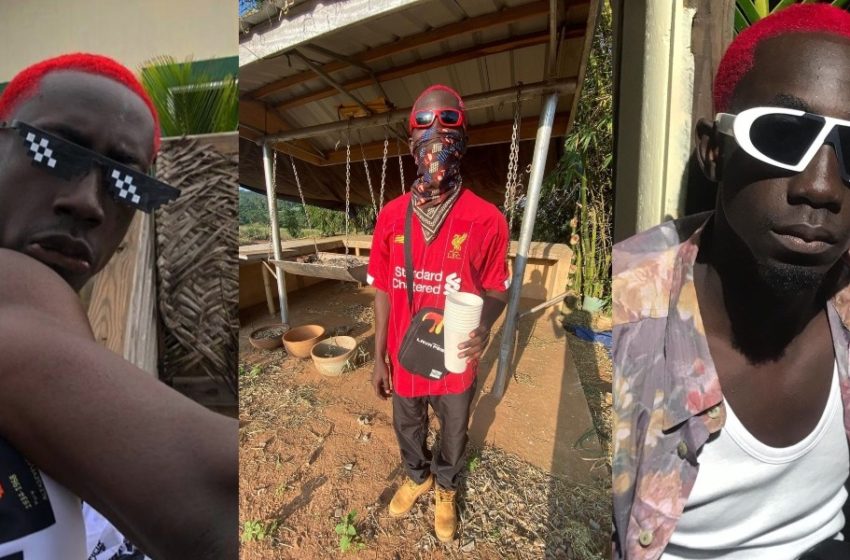 Ghanaian musical artiste, Bosom PYung, has been sighted in new photos kneeling in front of his Ataa Adwoa in the person of radio show host, Cookie Tee.
The duo was seen in a love proposal photo shoot as Bosom was seen handing over some flowers to the radio presenter.
READ ALSO: Shatta Wale Speaks After Gaming Commission Banned Celebs From Advertising For Betting Companies (Watch Video)
The Ataa Adwoa hitmaker was seen on his knees as he presented the flowers to Cookie Tee who was also beaming with smiles as at the time.
SEE PHOTOS BELOW: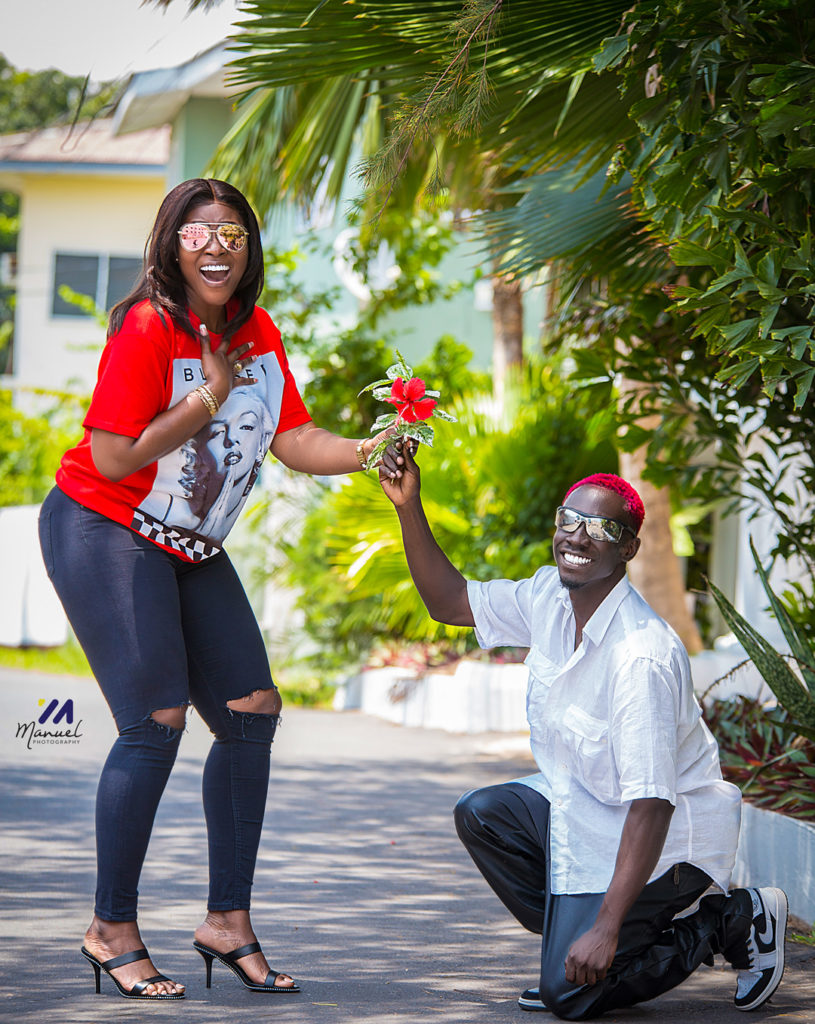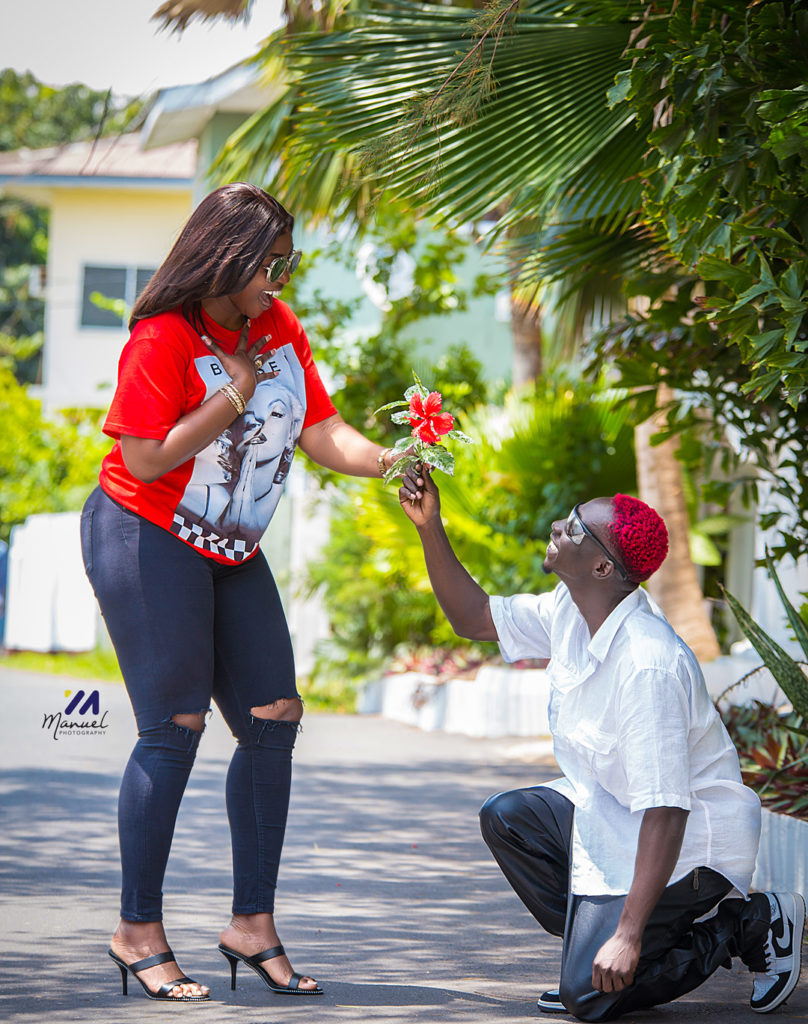 The photo has since gone viral on social media with many people having a good laugh at the photos knowing full well who the people in the photos were.
Bosom PYung was spotted in his usual pink-coloured hair and his goggles as he presented the flowers to Cookie Tee.
READ ALSO: I'm Too Dangerous For Your Foolishness – Ayisha Modi On Fire, Drops Big Secrets About Obrafour
Cookie Tee on the other hand who appeared quite stunned over Bosom P Yung's gesture, was seen wide-mouth and in a state of surprise as she extended her arm to receive the flower.