Deloris Frimpong Manso, popularly known as Delay, has come out to react to allegations made by controversial Tiktoker, Captain Ceaser, amid the Asantewaa 'barrenness' brouhaha.
Captain Ceaser earlier took to social media to blast fellow TikToker Asantewaa for making subtle remarks about her own fertility.
READ ALSO: Delay Causes Stir As She Shares Video Of Her Gym Session Online
While he was blasting Asantewaa and claiming that he can never be barren because he has allegedly done over 40 abortions, Captain Ceaser decided to escalate things and boldly suggested that Delay was also barren, stressing unapologetically that she cries every time she locks herself in her room due to this presumed infertility.
Well, in a quick response to these allegations, Delay addressed the claims made by Captain Ceaser on her Facebook wall and subsequently deleted the post.
Speaking to the allegation, the host of the Delay show dismissed his comments, branding them as a "big shame" and advising him to cease his harmful talk before he "chokes on his own saliva."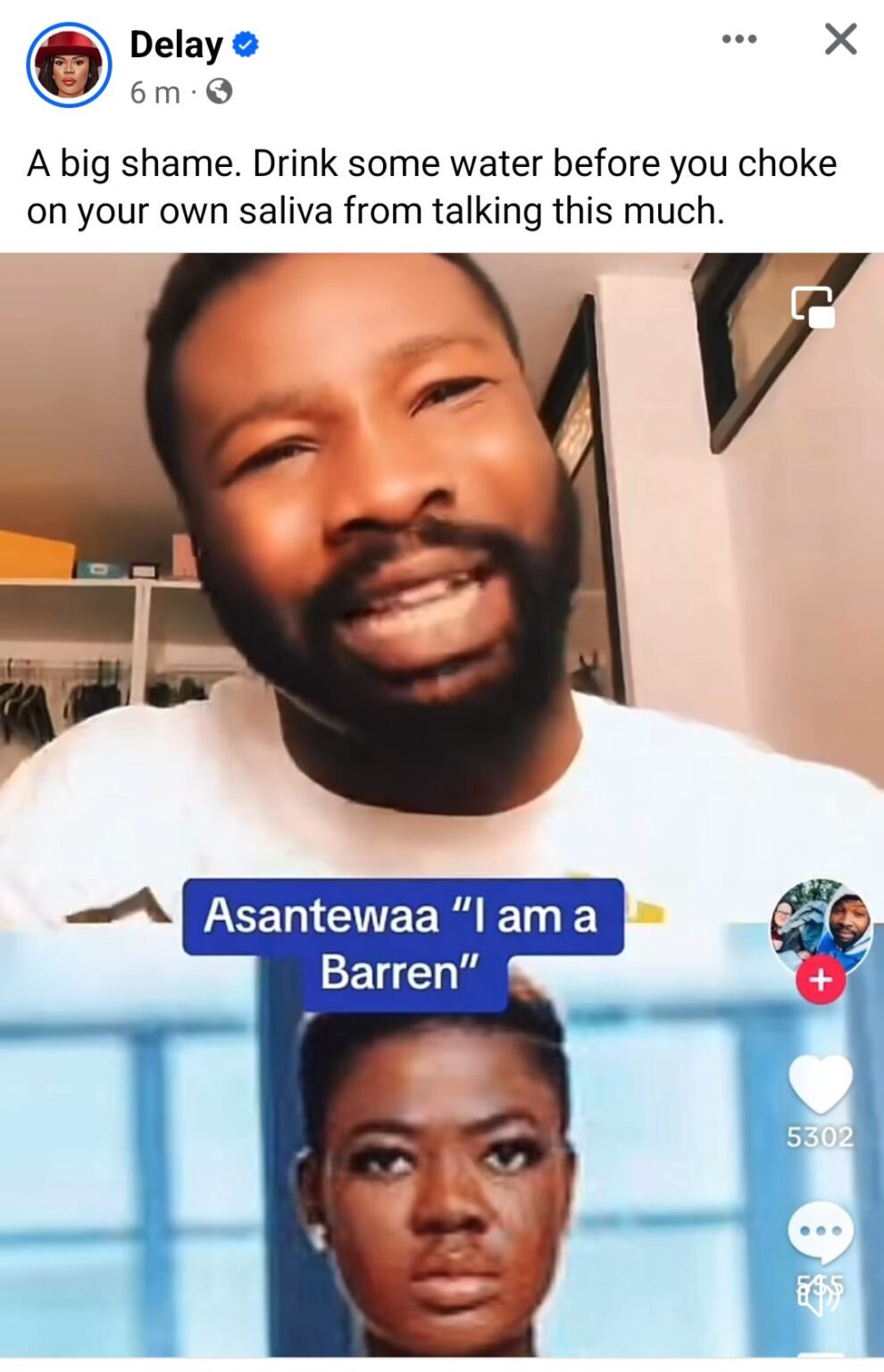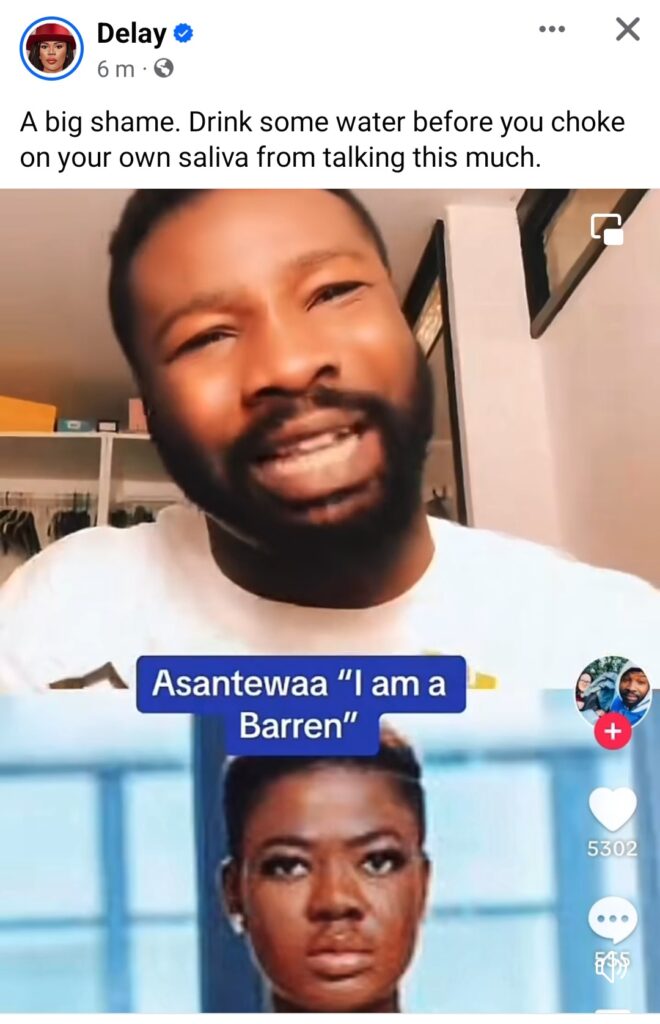 It should be noted that a few years ago, rumors swirled that Delay had given birth for a half-cast man, but she has consistently denied these claims.
READ ALSO: "Yes, I Am Barren" – Asantewaa Confirms In A Sad Video
Meanwhile, popular TikTok influencer Martina Dwamena, widely known as Asantewaa, has also been dealing with her own share of fertility-related controversies. In a video posted on her YouTube channel, she responded to rumors about her own barrenness.
Asantewaa shared her deep emotional struggles, revealing how such allegations had negatively impacted her mental well-being and self-confidence. She expressed her frustration with people who left insensitive comments in her social media feed, asking if she was ashamed of being barren.
She questioned the insensitivity of these comments and emphasized that not everyone's life path includes having children. Asantewaa, who is turning 30, made it clear that she may choose not to have children and argued that people should respect others' choices.
Asantewaa, who was clearly distressed by the attacks, even mentioned that some of the comments made her feel suicidal. She emphasized the need for empathy and understanding before passing judgment on others.
In response to the relentless scrutiny, Asantewaa stated that she would take a fertility test to determine if she is indeed barren. Regardless of the results, she affirmed that it wouldn't break her, and she pleaded with those who judged her to let her have some peace.