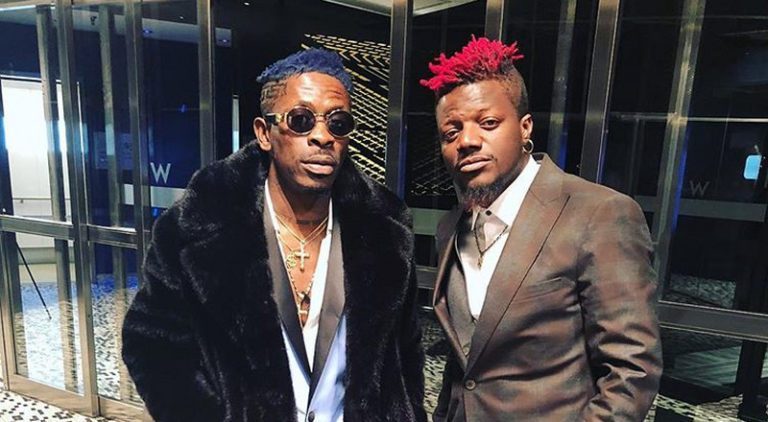 VIDEO: "Let's Us Forget Everything" – Pope Skinny 'Begs' Shatta Wale After Months Of Their Beef And Calls For Friendship
Hibernated Ghanaian rapper, Pope Skinny has asked his former bestie and close pal, Shatta Wale to give their friendship which hit the rocks months ago another chance.
The two close friends had a fallout after the SM boss took to his Facebook wall one day to announce that the likes of Pope Skinny and others are no longer on his team.
READ ALSO: Lake Bosomtwe Purported S3x Incident: This Is What Really Happened
That announcement from Shatta Wale got Pope Skinny to also react angrily by dropping some hot jabs for Shatta Wale and some secrets about the award-winning Reggae/Dancehall musician that many people did not know.
Even though this has been going on for a while, the former Adom FM 'Kasahare' show host has finally initiated a move to bring peace among themselves.
READ ALSO: Yaa Jackson Shows Off Her Hidden Tattoo Which Is Located At A Priv@te Place – See Photo
In a recent interview, Pope Skinny asked that Shatta Wale forgets about all that happened when they had their fallout so that they reconcile and become friends again because people loved the way they were.
''Wale, let us forget everything, the way we were was admired by many, what one person has said or not said does not matter, if within your heart you believe I have not done anything bad against you, I feel the same way. Let's cut things short and go back to being friends," Pope Skinny said.
Watch the video below