Ghanaian entrepreneur, Nana Kwame Bediako aka Cheddar has taken to social media to reveal that he has reportedly got about $100 million invested in his yet-to-be-launched cryptocurrency, Freedom Coin.
The popular business mogul questioned what he was going to do with all this money since the Bank of Ghana has already indicated that they will not allow it to be launched in Ghana because they have not sanctioned it.
READ ALSO: Mike Two Scolds Nana Romeo For 'Firing' Bosom P-Yung After He Arrived Late For An Interview
The CEO of Wonda World Estates further asked the country he will take all this investment to because from all indications he can't bring all that investment to Ghana.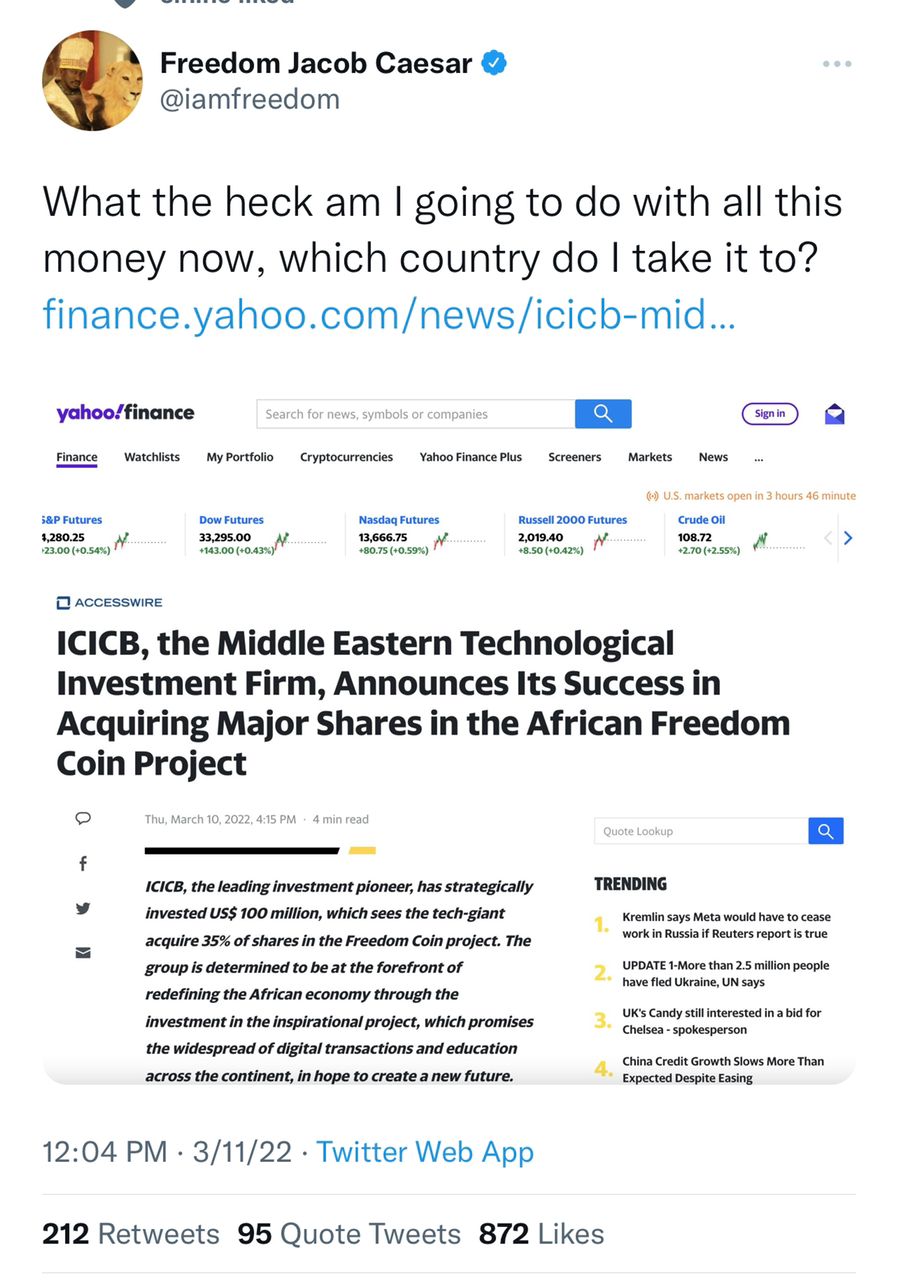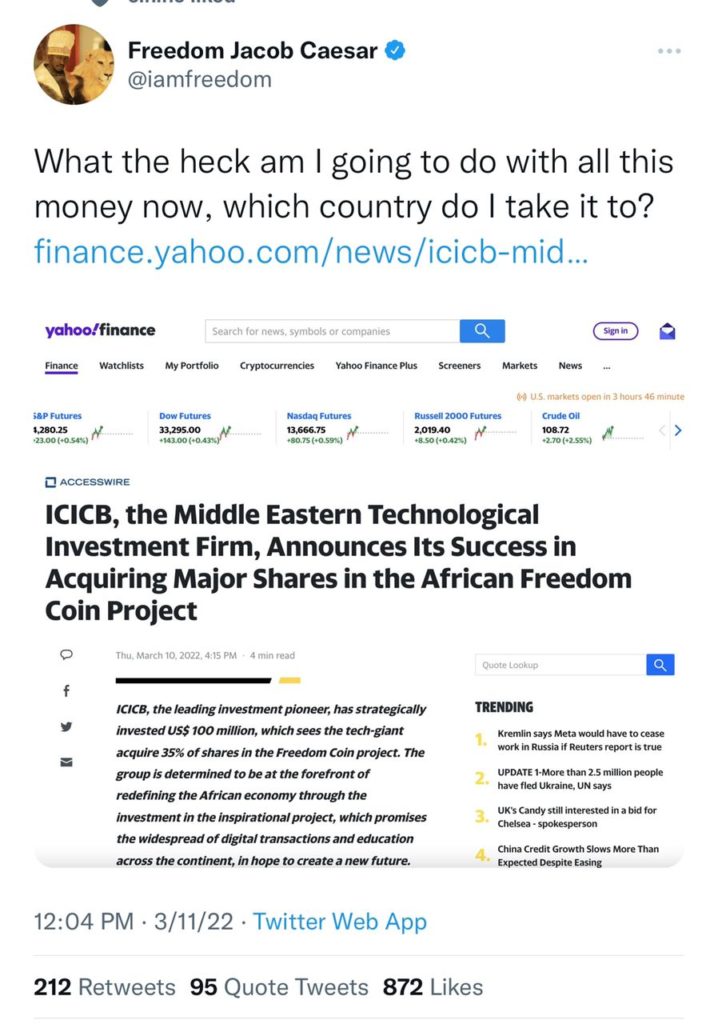 READ ALSO: Shatta Wale Angrily Reacts To His Mother's Rent Brouhaha
Cheddar is expressing all these concerns because the Bank of Ghana has in a recent statement already warned Ghanaians against getting close to the coin because they as the regulatory body have not been informed.
A portion of that statement released by the Bank of Ghana reads: "It has come to the attention of Bank of Ghana that there is an impending launch of a cryptocurrency named "Freedom Coin". The public is hereby cautioned that neither this cryptocurrency nor the promoting company has approval from Bank of Ghana to operate in the banking and payment sector."