Ghanaian millionaire, Nana Kwame Bediako aka Freedom Cheddar has responded to a statement released by the Bank of Ghana cautioning against his yet-to-be-launched cryptocurrency called 'Freedom Coin.
The statement which was released by the Bank of Ghana on Wednesday evening asked that Ghanaians should be careful when dealing with the said coin because they have not given the company any form of authorization to launch the coin.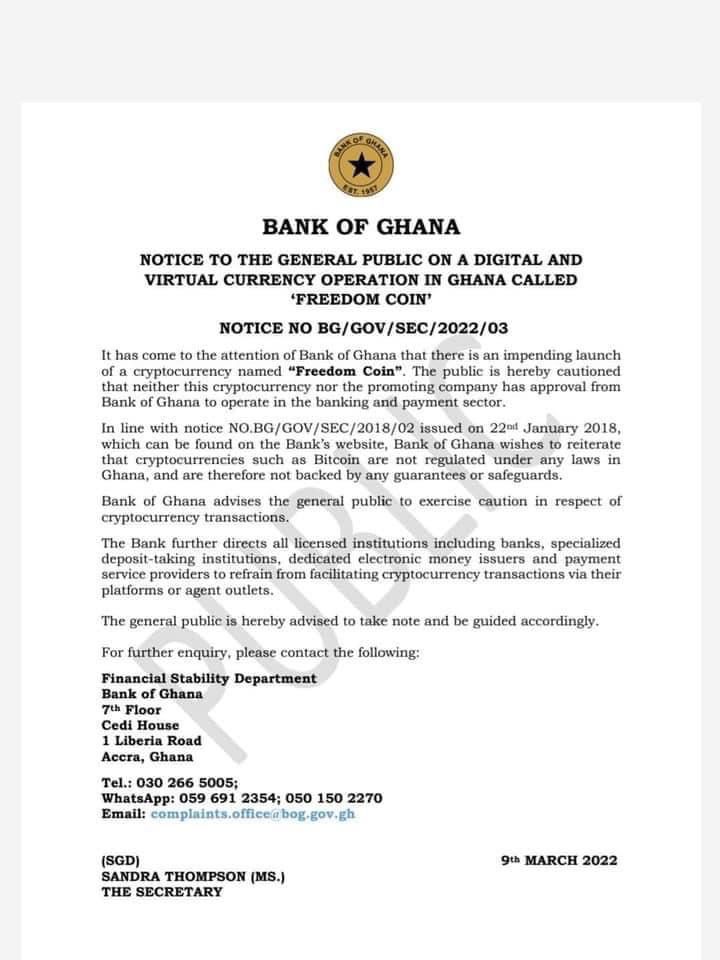 READ ALSO: Bank Of Ghana Warns Ghanaians Against Cheddar's 'Freedom Coin'
In his response to this warning, Cheddar has asked the manager of the Bank of Ghana to set their priorities right and focus on their core mandate as the Central Bank of Ghana.
The CEO of Wonda World Estates further told the BoG to deal with the cedi with is literally depreciating each day and stop stressing themselves over a coin that has not even been launched yet.
'Good morning Ghana our cedi is depreciating almost 8 cedis to a dollar. I think the Bank of Ghana has more to worry about than a Freedom coin that's not even launched 🤩,' Cheddar wrote.
Good morning Ghana our cedi is depreciating almost 8 cedis to a dollar. I think the Bank of Ghana has more to worry about than a Freedom coin that's not even launched. 🤩

— Freedom Jacob Caesar (@iamfreedom) March 10, 2022