Why Mahama's Legal Team Doesn't Trust The Supreme Court Panel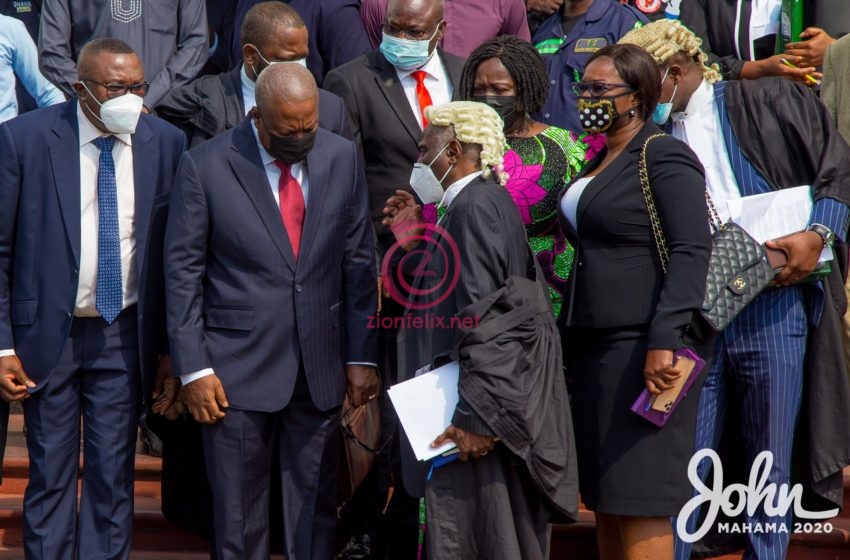 The Flagbearer of the National Democratic Congress (NDC), John Dramani Mahama is in court to seek redress on the contested December 7 elections, the results of which his party has refused to accept.
While the case is still in court, a member of the NDC legal team and spokesperson on the election petition for the party Dr. Abdul Baasit Bamba has questioned the fairness in the composition of the bench.
READ ALSO: https://www.zionfelix.net/go-to-court-if-you-wont-accept-2020-election-results-praye-to-ndc/
The erudite law lecturer has referred to the panel of judges being led by the Chief Justice himself Justice Anin Yeboah as unfair and unbalanced.
One of his reasons for their position, he explained was the exclusion of senior judges from the panel and the panelling of judges mainly appointed by the New Patriotic Party.
READ ALSO: https://www.zionfelix.net/until-court-rules-there-is-no-majority-or-minority-caucus-alban-bagbin/
Out of the seven justices paneled to hear the second election petition since the inception of the 4th republic, only one of them was appointed by the NDC under President John Dramani Mahama. The Chief Justice Anin Yeboah was appointed by President John Agyekum Kuffour and elevated to his new post by President Nana Addo Danquah Akuffo-Addo.
Dr Baasit also questioned why only 7 justices of the Supreme Court were paneled instead of 9.