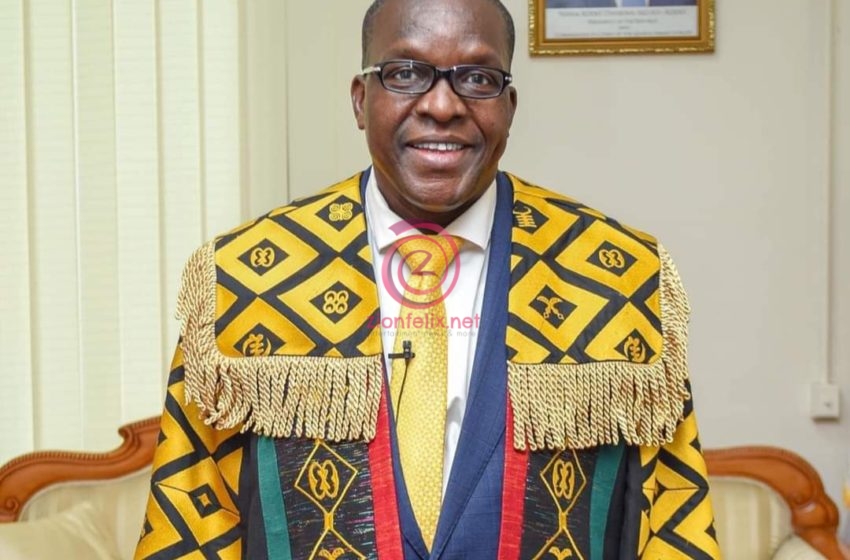 Until Court Rules, There Is No Majority Or Minority Caucus – Alban Bagbin
The Speaker of Parliament Rt. Hon Alban Bagbin has made it clear that until court rules contested parliamentary seats, there is no majority caucus or minority caucus in parliament.
The battle for majority in Parliament began in December after the major political parties, the National Democratic Congress (NDC) and the New Patriotic Party both garnered 137 seats each with 1 seat going to the sacked NPP MP for Fomena who contested the election as independent candidate.
READ ALSO: https://www.zionfelix.net/drama-in-parliament-as-ndc-and-npp-mps-elect-clash-over-which-party-takes-the-majority-side-videos/
NPP MPs came early to parliament earlier today to occupy the right hand side of the speaker in a bid to claim majority in parliament.
At the first seating of the house since the election of the speaker earlier today, the speaker chose his world carefully by declaring the NPP as the majority group due to the willingness of the Fomena independent MP to work with them.
READ ALSO: https://www.zionfelix.net/ghanas-twitter-space-engages-in-hot-debate-over-who-is-powerful-between-the-asantehene-and-president-of-ghana/
Accoring to TV host and GH One news anchor Serwaa Amihere, the speaker Rt. Hon Bagbin also reiterated that he hasn't declared any side of the house as the majority caucus because both parties have the same number of seats pending court decisions on some parliamentary seats that are still in contention.