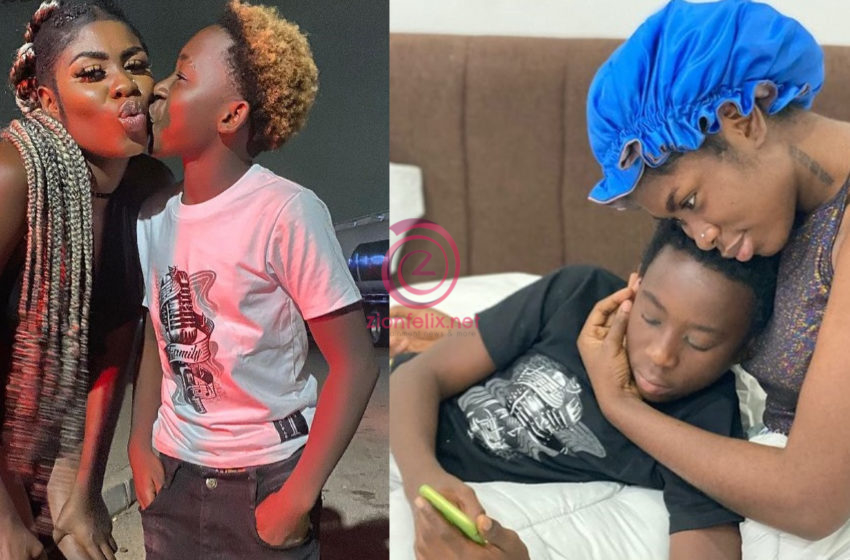 Yaa Jackson Starts Massive Campaign To Get Her Son More Followers On Social Media (Photos)
Actress turned singer, Yaa Jackson has started a massive campaign that will get her 'son' a lot of followers on Instagram.
Not long ago, she shared photos of herself and a young budding musician known as Ytee on her Instagram page and suggested that he was her son — a description we later deduced was for the industry.
READ ALSO: Giovani Caleb Makes First Statement After He Took Nii Kpakpo's Job As Host Of TV3's Date Rush
From that point to date, she has occasionally shared photos of the young rapper on her pages to get music lovers to also fell in love with him because he actually does good music.
On her IG page yesterday, she again begged all her followers to follow her 'son' and said that those who will follow him will not die if they do so.
In other posts too, Yaa Jackson also announced that her son was sharing call credits on his page so follow should follow him and enjoy the goodies too.