You Are Animals! – Stonebwoy's Girl Loses Her Cool As She Descends On SarkNation (Watch Video)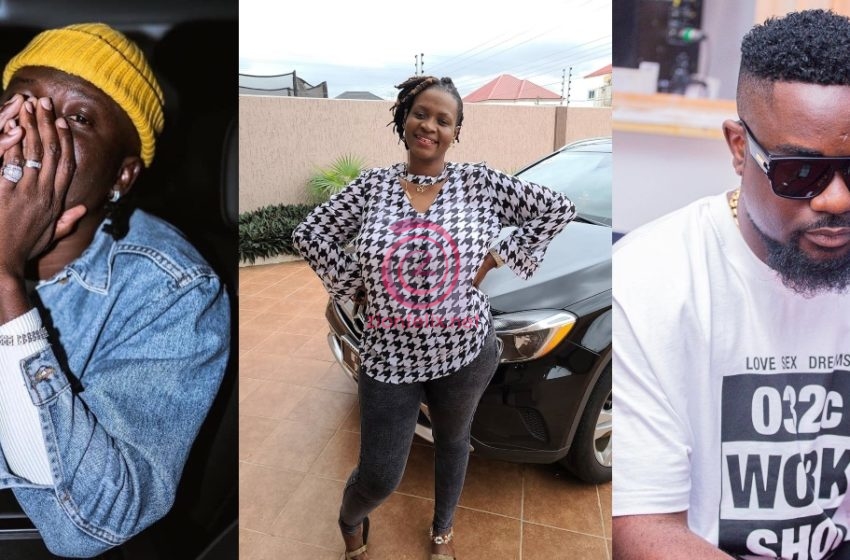 Ayisha Modi, known on social media as She_Loves_Stonebwoy, has once again descended on the supporters of rapper Sarkodie who keep insulting her.
In a self-recorded video on IG Live, Ayisha Modi was heard using unprintable words on the followers of Sarkodie for wasting the money, data and time to listen to her.
READ ALSO: Stonebwoy Flaunts Customized Swimming Pool And Newly-Acquired Range Rover Velar in Video (Watch)
According to her, she was at a loss as to why some of these people would buy credit to watch her and insult her if they claimed they did not like her.
She said she would not waste her time to watch Sarkodie rant on social media but had the rapper's fans always monitoring her page and her comments.
WATCH VIDEO BELOW:
Ayisha went on to blow her own horns by saying that some of the fans insulting her would be more than happy to see her as their family head.
The staunch supporter of Stonebwoy has been on a ranting spree after Sarkodie released a press statement following the happenings prior to the August 16 Black Love Virtual Concert.
According to her, Sarkodie was being economical with the truth about all that happened which led to a bust-up between Stonebwoy and Sarkodie's manager, Angeltown.
She, for the first time, revealed that Sarkodie and his team had reported the incident to the police headquarters and had even called for the arrest of Stonebwoy.
READ ALSO: You Hit The Nail On His Head For Your personal Interest – Stonebwoy's 'Girl' Blasts Sarkodie After His Press Release
Ayisha then dared Sarkodie to come out with the full truth of the matter and tell his fans exactly what happened.
Among many other things, Ayisha said after the fracas, Stonebwoy waited up until 2am to address the matter and to apologize but that was not made to happen.