Your Hate Didn't Start Today, Stop Sounding Bitter And Learn How To Love – Yvonne Nelson Blasts Gloria Sarfo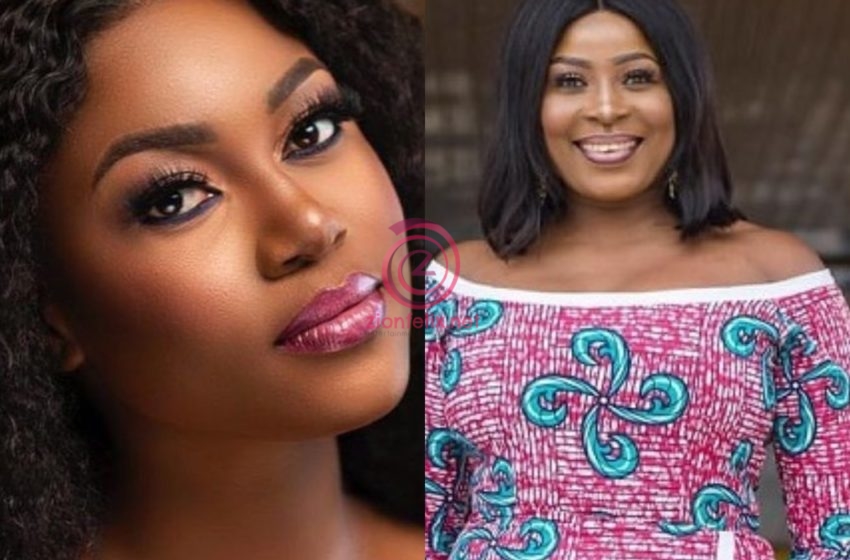 Ghanaian actress, Yvonne Nelson has tagged Gloria Sarfo as a hater.
Some few days ago, the CEO of YN Productions bemoaned the hatred and jealousy in the Ghanaian entertainment industry. It appears Gloria is one of these haters.
In a series of tweets sighted by Zionfelix.net, the 'Fix Us' producer called Gloria Sarfo out after she countered her statement over lack of support in the industry.
READ ALSO: I'm Not Married, The Wedding Pictures Are From An Advert – Kwame Dzokoto Clears Air
"Gloria Safo, I just sent you a DM, you say most of you had this impression about me, which of you people supported me during my BAN in 2010, ahaaa…your hate didn't start today. I even promote producers who owe me money.
"With the whole industry! Most hate me anyways. I learnt the hard way and started my own productions. Stop sounding bitter, learn to love, just because you haven't seen your movie on my page doesn't mean i don't support people," she wrote on Twitter.
READ ALSO: A Plus Honoured For His Contribution Towards The Fight Against Coronavirus
Yvonne Nelson also revealed what she has done to help the development of the industry.
"I have introduced over 50 new faces through my productions.After premieres, events i delete various posts, alot of celebs do that. And just note, IG isnt the only social media platform. Im more active on twitter i promote people i dont even know.
"You can take your time and go through my twitter/facebook, i know y'all cant stand me. Ive known since i started acting charley. I hear all the stuff said behind my back, y'all see me and smile with me. I know you all. And oh, if its about casting you, dont wait for me/producers. You can be your own producer too, try it, you'll understand. Didnt even mention actors, read my tweets again. Instagram isnt the only social media platform madam," Yvonne further stated.