Renowned Ghanaian actor, Adjetey Anang, has wowed his many fans and followers with lovely photos of himself and cute son which has gotten fans gushing over them.
In the new photos sighed by Zionfelix.net, Adjetey Anang and his son were seen twinning in the same outfits as they posed for the camera.
READ ALSO: Too Much Money: Ypee Purchases Another Expensive Benz As He Flaunts It In Photos (See Model)
Father and son sat gracefully in what looked like a garden as they smiled at each other while smartly-dressed in their African-inspired attires.
Another photo saw the father and son sitting somewhere that can be best described as a living room when they struck a pose for the camera.
SEE PHOTOS BELOW: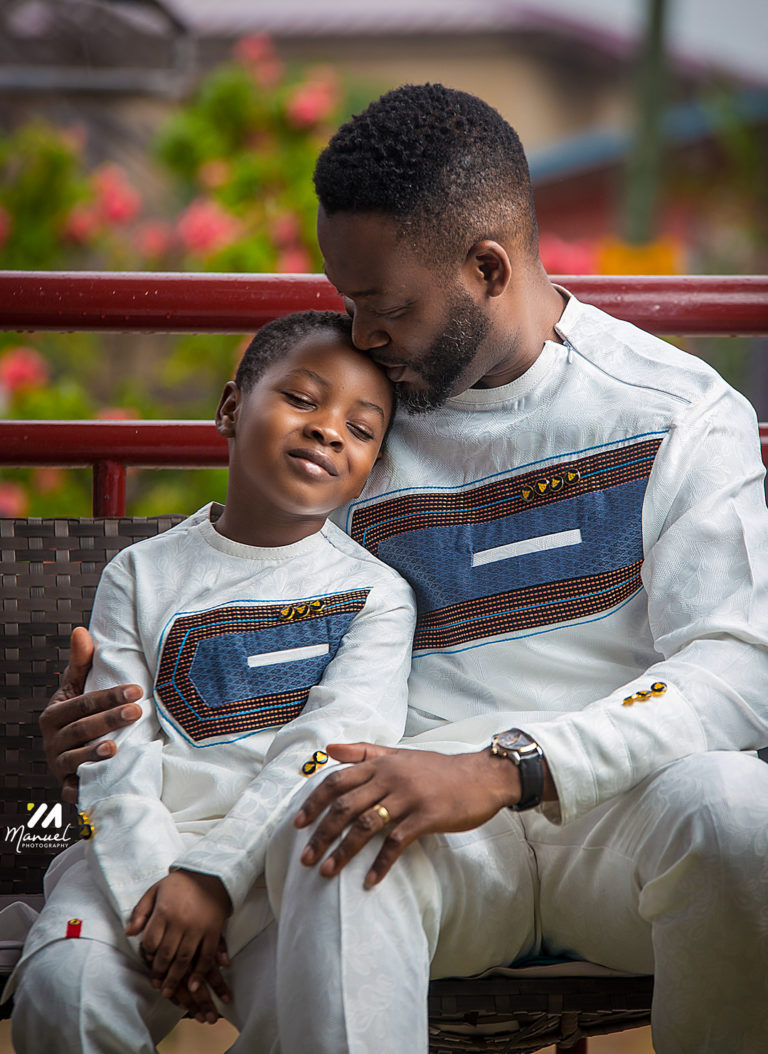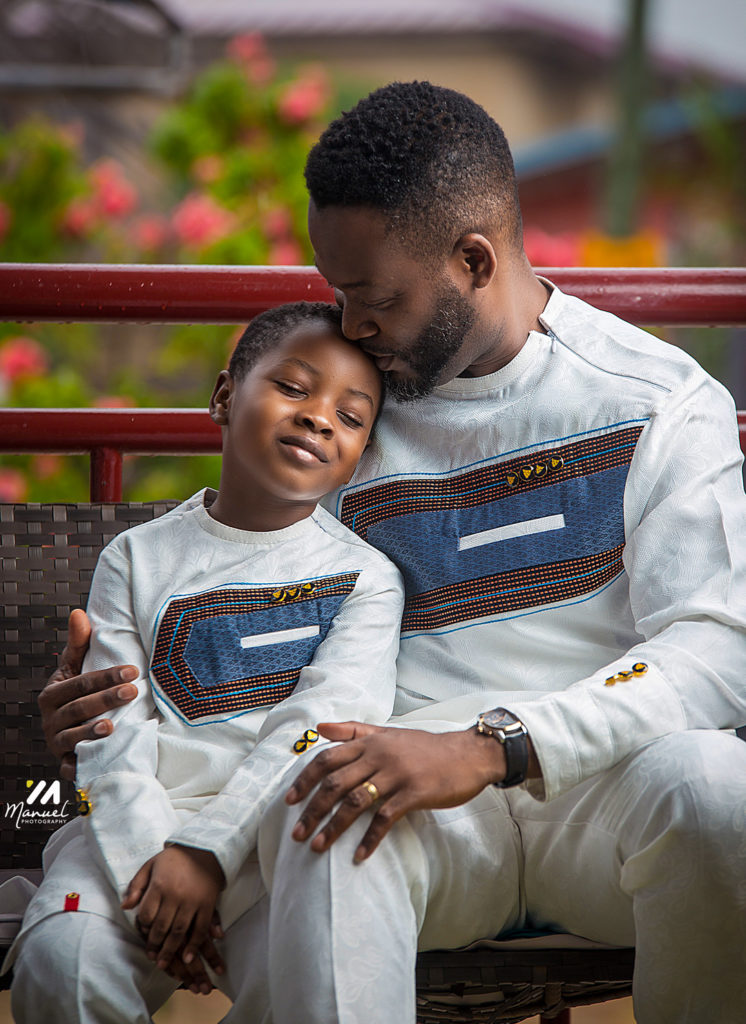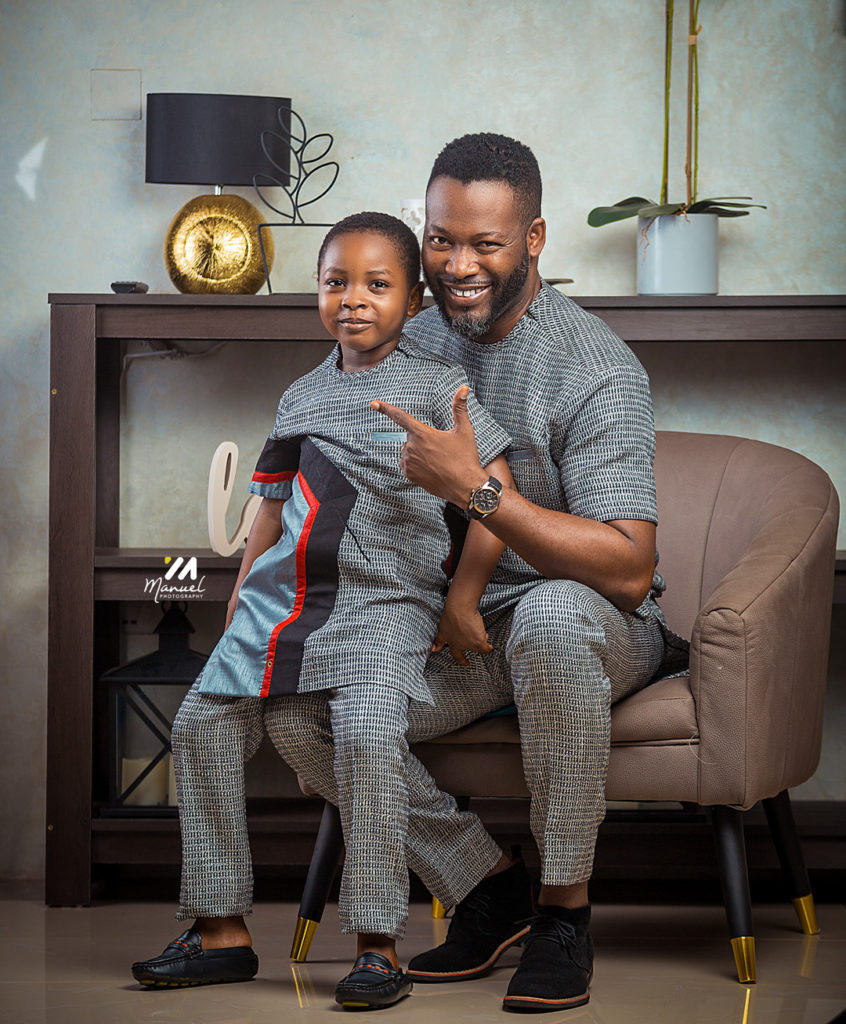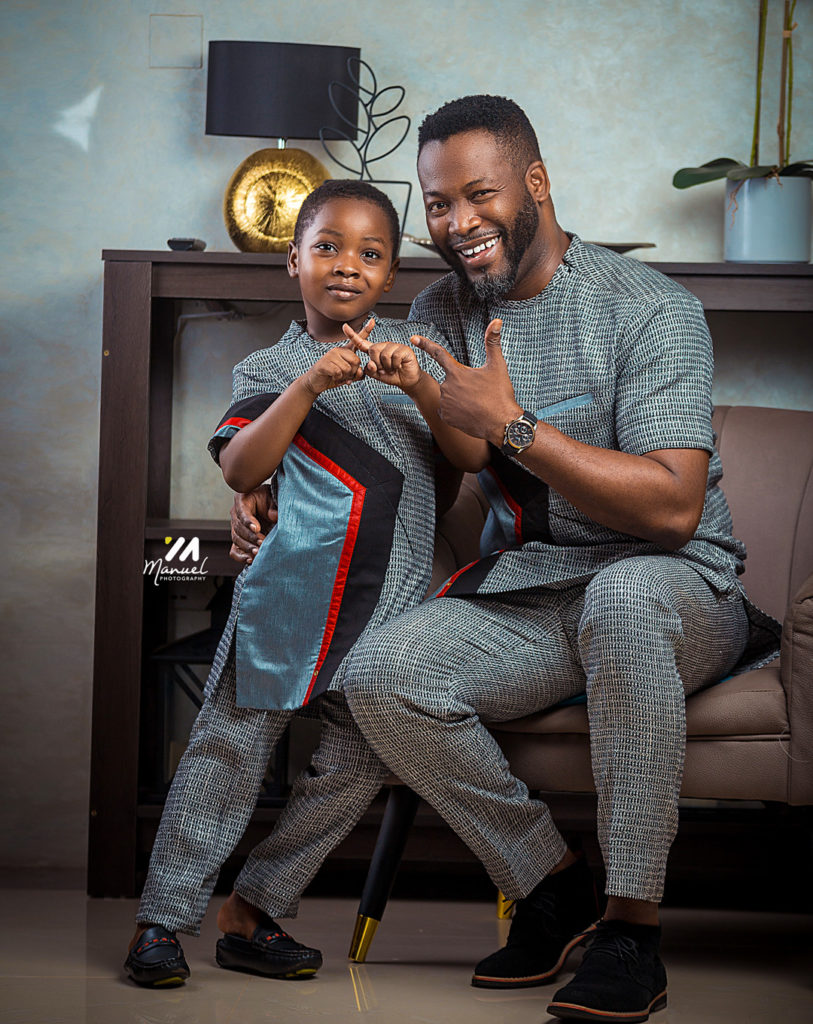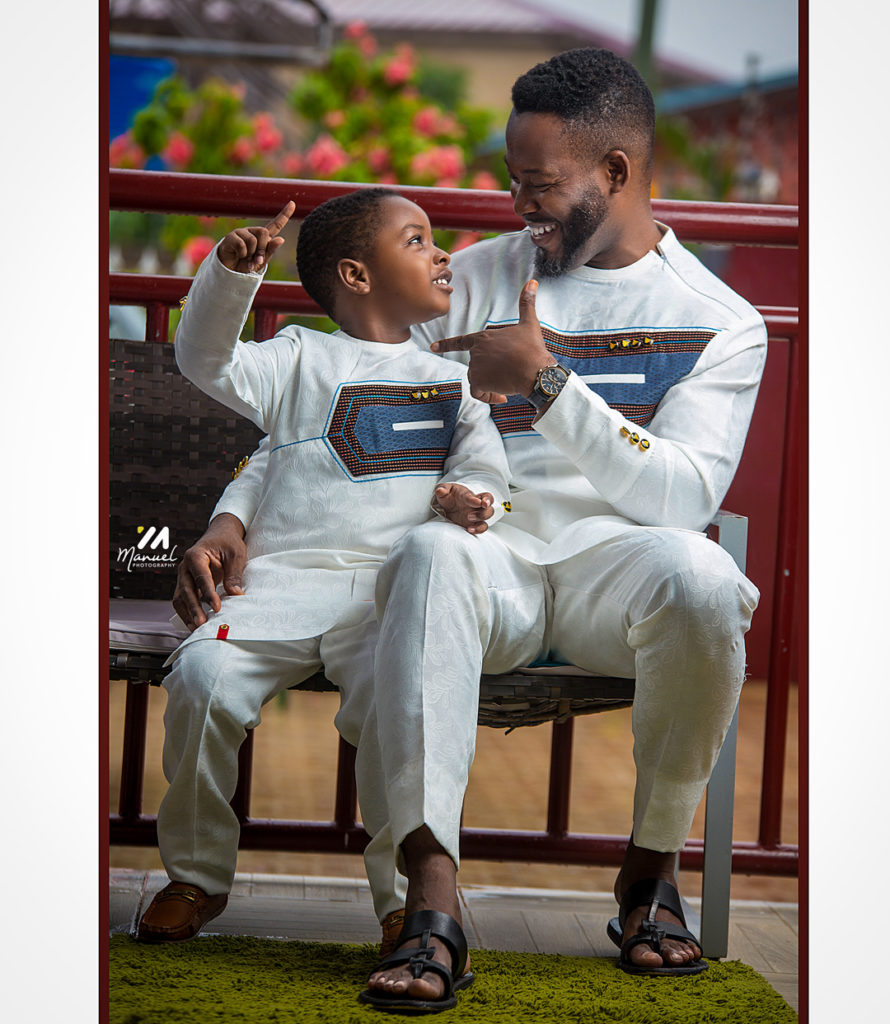 It also appeared Adjetey Anang had a lot of swag and it was rubbing on his son as they posed with grace and style.
The best of all the photos was the one that saw Adjetey Anang's son resting his head on his dad's shoulders with his eyes closed.
The iconic father and son photo spoke a lot of words and one interpretation we picked up was the fact that Adjetey Anang's younger version saw his dad as his rock.
READ ALSO: You Will Surely Preach The Word Of God – Gospel Singer Amy Newman Prophecies Upon Fameye In New Video (Watch)
Again, the picture indicated that young Adjetey Anang was sure of trusting his dad completely even with his eyes closed.