Beautiful Photo Of Grandsons of Professor Naana Opoku Agyeman Watching Her On TV Pop Up (+Photo)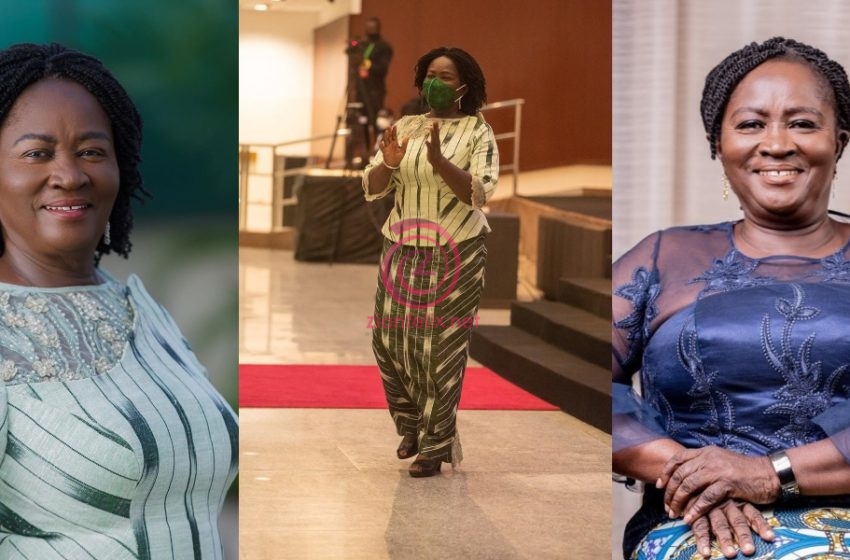 A cute photo of the grandchildren of the new National Democratic Congress' (NDC) running mate for the 2020 general elections is winning hearts on social media.
The young boys were seen in a photo watching with rapt attention as their grant got outdoored as John Dramani Mahama's running mate for the December election.
READ ALSO: Our Beef Is Not Over – Lil Win Says In New Video Over Fight With Funny Face On Live TV (Watch)
The boys, seated on miniature plastic seats, had their gazes fully stuck on the television set as their grandmother delivered her speech following her outdooring to the rest of the world.
The photo is believed to have been first shared by Professor Naana Jane Opoku Agyemang's son, Dr Kwabena Opoku Agyemang as he stood behind his sons to capture the priceless moment.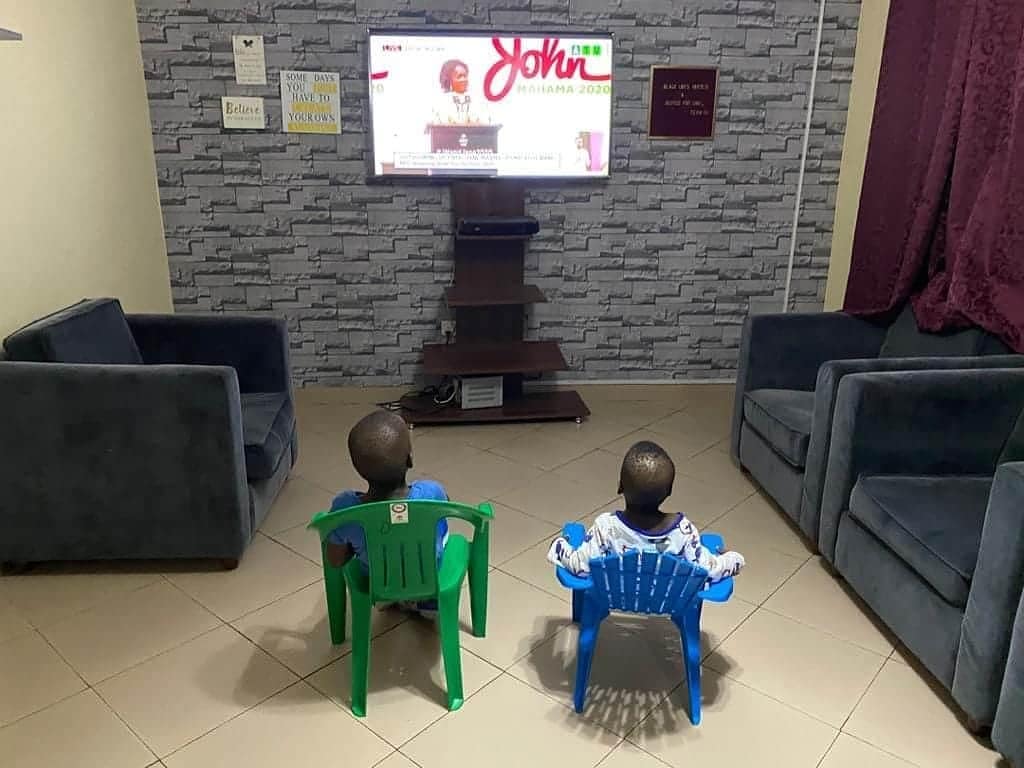 It appeared the toddlers were so proud of their grandmother and were happy that she was going to etch her name in the history books of Ghana's politics.
Even though they obviously did not understand their English spoken by their professor granny or the purpose for which she was had gained national attention, they just loved that they were watching her.T
The boys appeared to be also observing some COVID-19 protocols as they sat within arms reach of each other while focusing on the TV.
READ ALSO: My Grandmother Wants Me To Get Pregnant Just Because She Heard Nicki Minaj is Pregnant – Eno Barony Drops Phone Conversation With Granny (Listen)
A Facebook user, Amelewosi Kekeli Obimpeh, also shared the said photo and captioned it: "And this was the picture of the day for me. When her 2 grandsons Nana Kwesi and Papa Kweku she mentioned in her speech were glued to their TV set watching grandma."