Top Nigerian music artist, Burna Boy has dropped an apology for his fans and all the people who have been following his craft over the years as he finally announces his decision to walk away from the current beef with Shatta Wale.
In the last few hours, Shatta Wale and Burna Boy have been fighting each other on social media in relation to Shatta Wale's recent rants about the Nigerian Music industry not being as supportive to the Ghanaian industry even though the latter is always there for the former.
READ ALSO: Joyce Blessing And Husband, Dave Joy Spotted Chilling At Some 'Secret' Spot Amidst Divorce Rumours – Watch Video
They both have been saying a lot of unsavory things against each other as things really got intense between on social media.
It even got to the extent when Burna Boy dared Shatta Wale to come to meet him for a fist if he's really a man — a challenge Shatta Wale accepted wholeheartedly.
READ ALSO: Shatta Wale Trolls Burna Boy With Old Wretched Videos And Drop Dirty 'Secrets' As He Accepts His Fistf!ght Challenge (+screenshots)
Well, it appears that all too soon, Burna Boy is tired of the feud as he has apologized to himself and his die-hard fans for getting entangled in such a beef with Shatta Wale, who he refers to as a pig.
He also announced that he was taking a long break from social media because he feels ashamed of himself.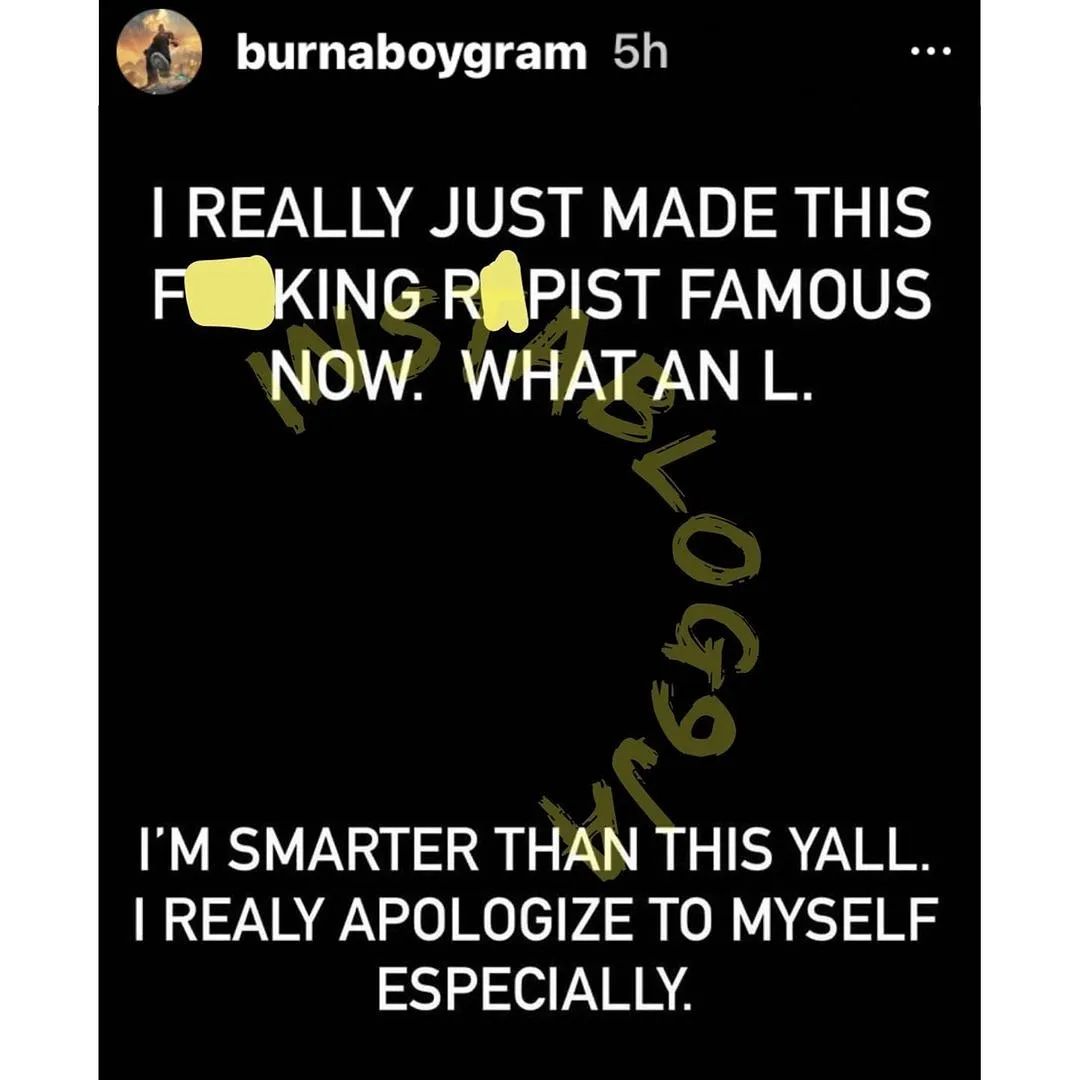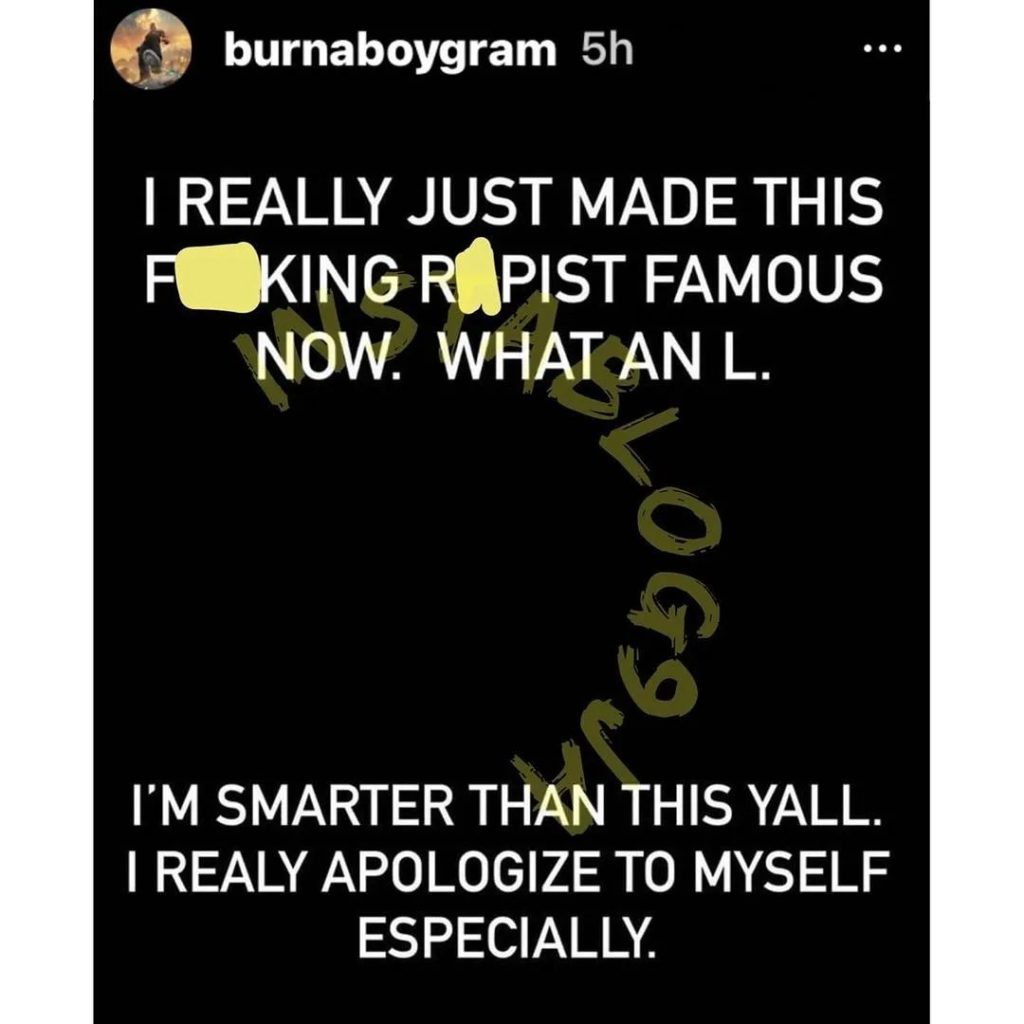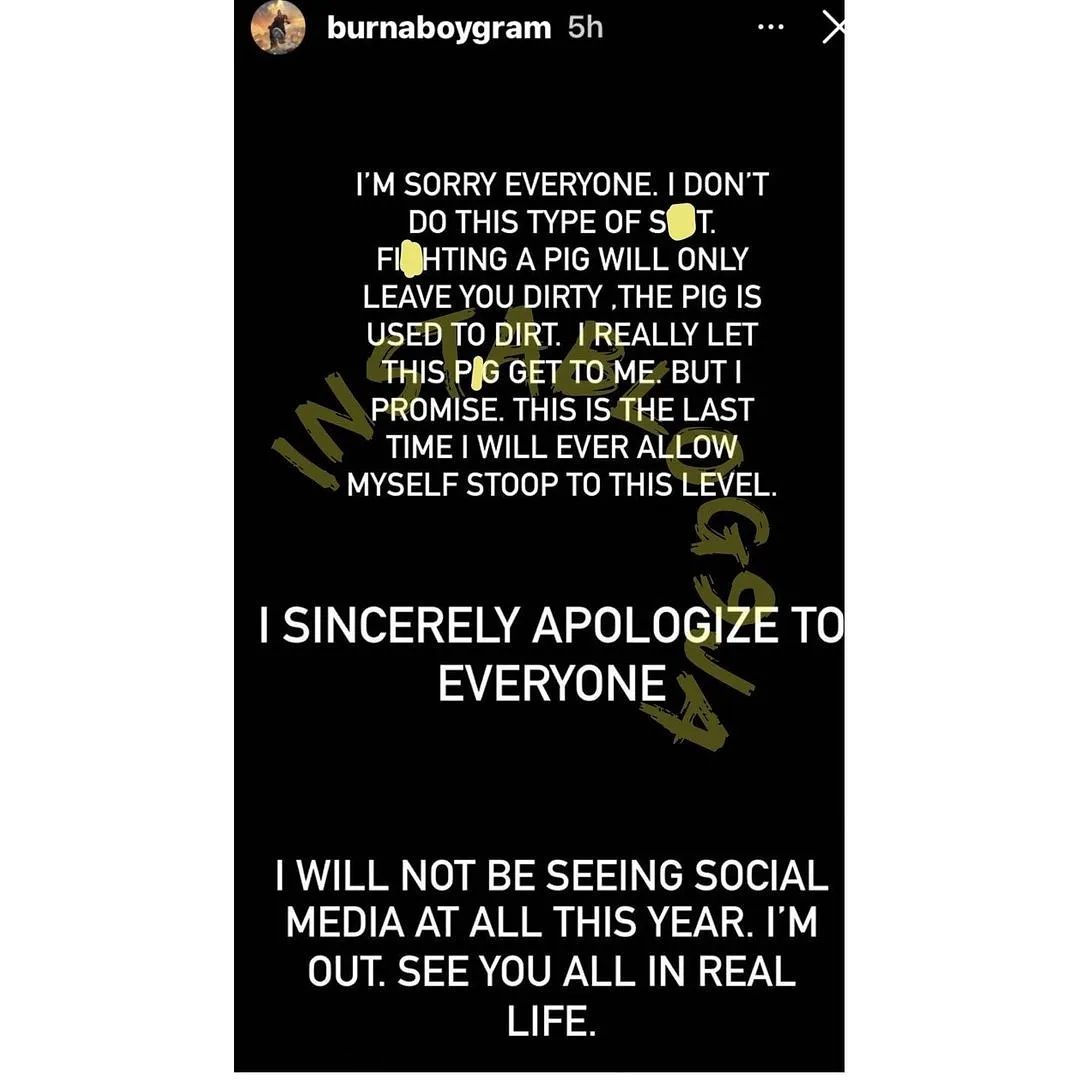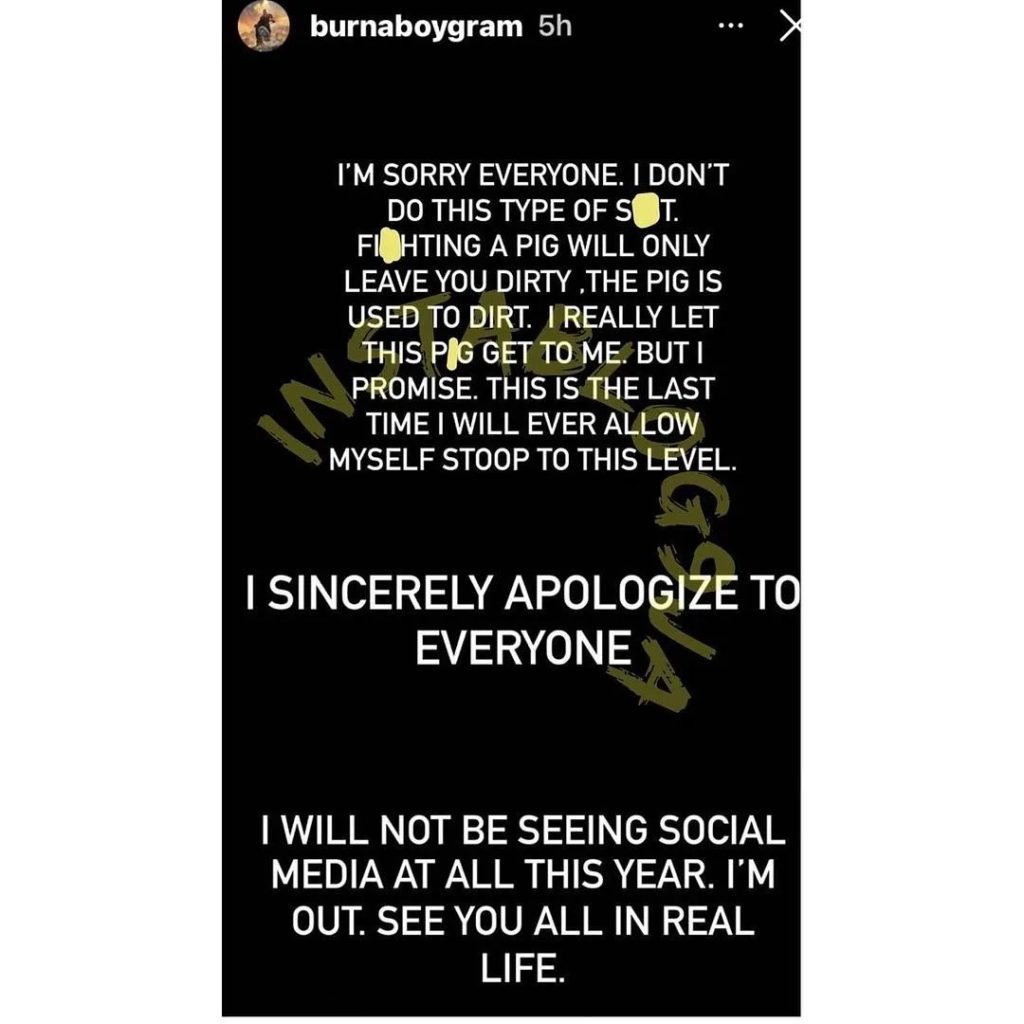 Funny enough, Shatta Wale on the other hand says he is not going to stop attacking Burna Boy.
As for me I won't stop ….till your mother come visit you for hospital ..Burna boy your madaaaaaa

— SHATTA WALE (@shattawalegh) January 1, 2022