Shugatiti has finally replied to King Nasir's challenge to her for them to meet in bed and make her experience org@sm for the first time.
As bragged by Shugatiti, there's no way King Nasir can match her energy in the bedroom despite being an adult movie star.
READ ALSO: American adult movie star, King Nasir offers to help Shugatiti reach org@sm
She explained that their encounter wouldn't be like the scripts King Nasir acts hence he should brace himself for the long hours of s3x.
In Shugatiti's words; her excellent bedroom skills will expose his weaknesses.
Take a look at the screenshots below to know more…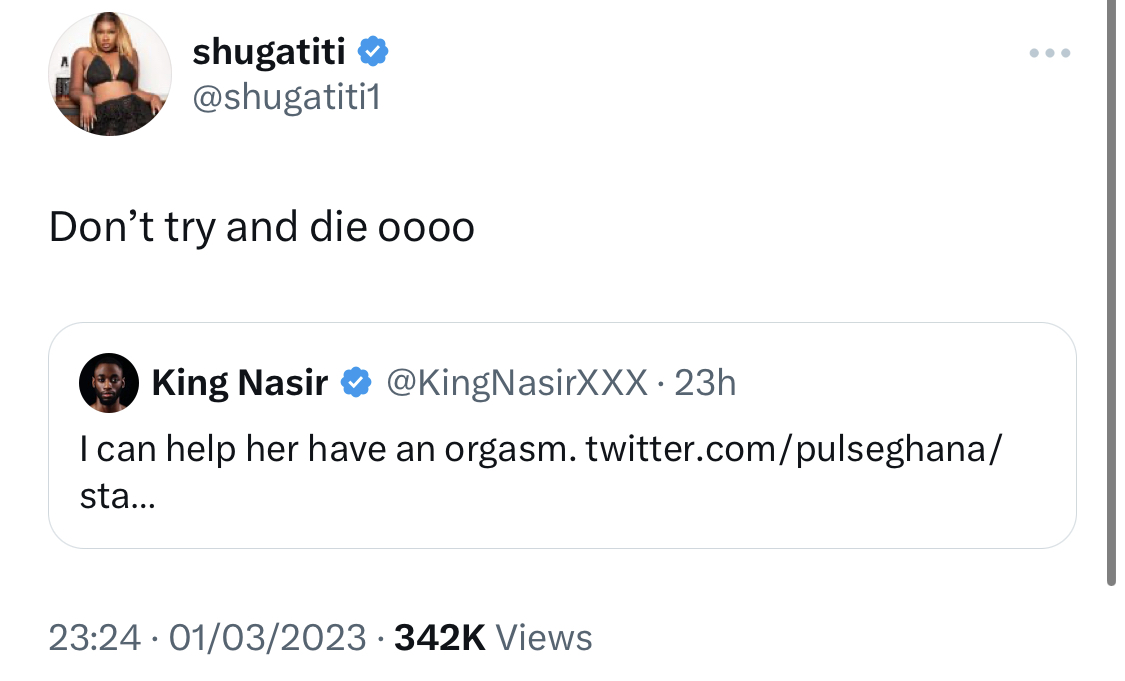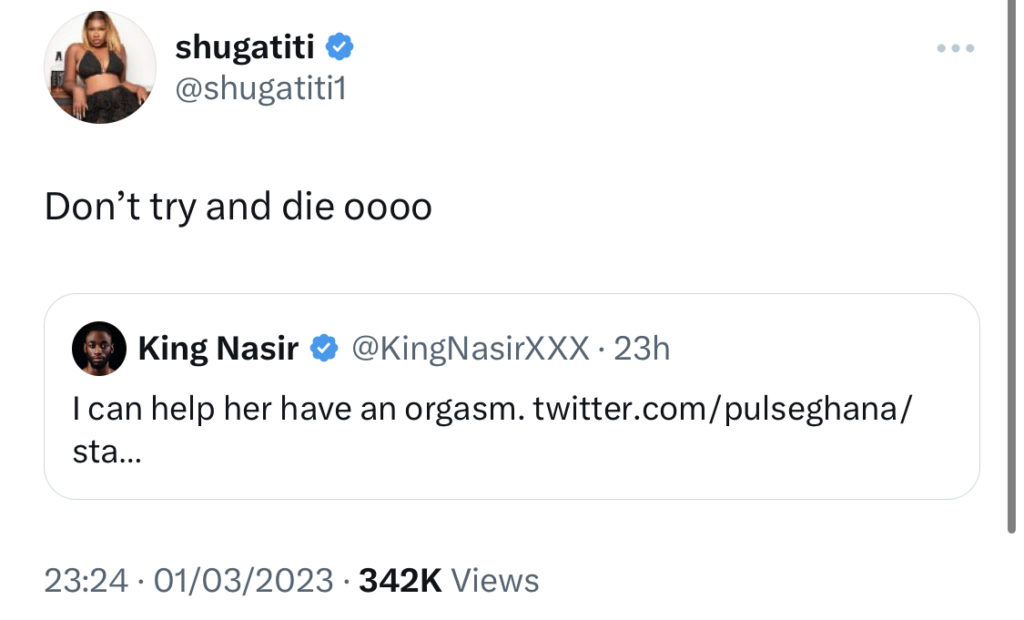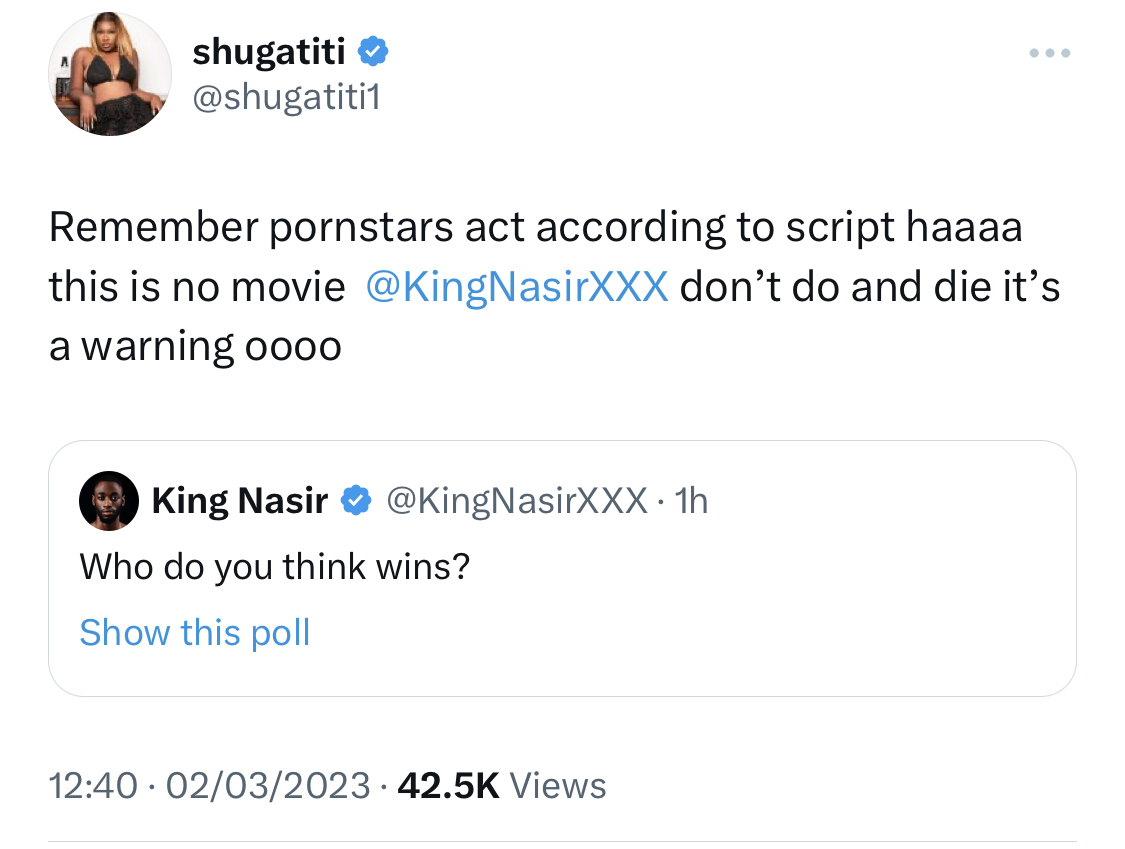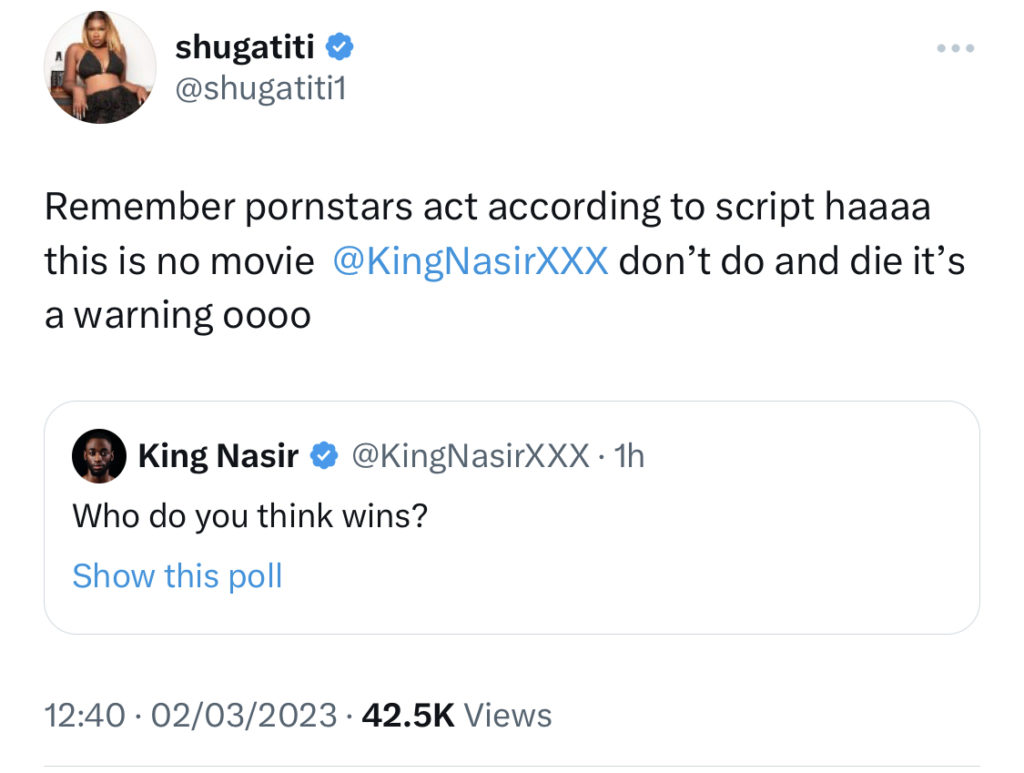 King Nasir's challenge to Shugatiti followed after the nudist revealed in the course of an interview with ZionFelix that she has never had org@sm before.
Shugatiti revealed that she has slept with countless men; however, she has yet to experience real satisfaction from coitus.
According to her, no amount of s3xual pleasure from hours of strokes would send her to the heights of climax.
She explained that although she has a high libido and is almost always ready for s3x, there has yet to be a man who will make her cum.
She boldly asserted that no man in the world would be able to make her ascend the hills of sexual satisfaction, considering the number of men who, despite their strong drive, failed to do it.
Interstingly, Shugatiti added that she still has a high s3xual drive and would not, in the name of sexual satisfaction, stop exploring herself, having more fun in bed, and allowing men to make out with her.
READ ALSO: Until Brother Sammy Call Me His Father And Apologizes, He Will Never Be On The Same Stage With Me – Ernest Opoku