Former Rapper, Yaw Siki And Wife Welcomes Their New Born Baby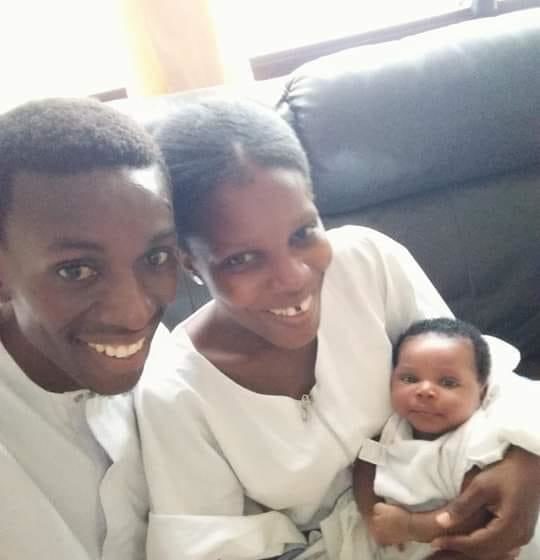 Former Ghanaian rapper, Yaw Siki and his wife have welcomed their new baby.
Yaw Siki, known in private life as Isaac Okai and his wife wore beautiful smiles as they posed with the new baby in a photo sighted by Zionfelix.net.
READ ALSO: We Need To Make The Industry Lovely For Investors – Kumi Guitar
The Yaw Siki family wore all-white attire in this photo.
They got married in December last year.
READ ALSO: This Is Hilariously Cr@zy! See Old Photos Of Popular Ghanaian Celebs In The Wake Of #HowItIsGoingChallenge
Yaw Siki became an evangelist after he recovered from a car accident some years ago.
Congratulations are certainly in order for Brother Yaw and his wife.
See the photo below.