From Obolo To Slim – Ayisha Modi Drops Old Photos Of Her Fat-looking Self That Is Causing Massive Stir Online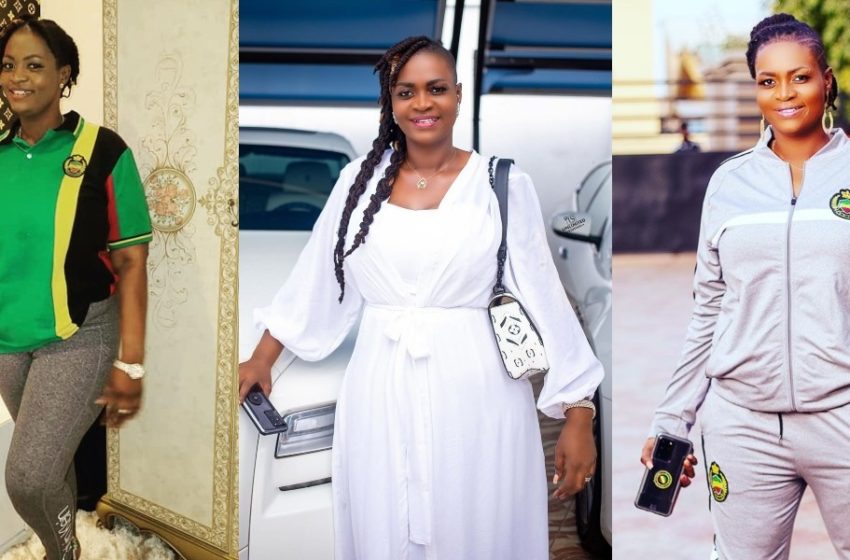 Stonebwoy's number one fan, Ayisha Modi aka She Loves Stonebwoy has dropped some epic throwback photos on Instagram that are receiving massive reactions from her followers.
For people who did not know Ayisha Modi until recently, the only pictures and videos of her that have surfaced online are those that have her looking slim.
READ ALSO: Sarkodie's Wife, Tracy Sarkcess Shares Rare Video Of Her Daily Workout Routine That Captures Her Son, MJ Crawling (Video)
But after she dropped that old photo online today, netizens have been taken aback because they never knew that she was once fat as she looked in the photo.
Captioning this photo that is causing a lot of stir, Ayisha Modi claimed that she was able to slim down and get her current 'form' because of a particular drug she took.
READ ALSO: Popular Ghanaian Photographer Calls Out Millionaire Nana Kwame Bediako 'Cheddar' On Social Media
"I've been receiving many messages in my inbox about how I was able to lose so much weight in a short period of time. I've sent a couple of people the contact to the suppliers of the product that I use but I think its better to just make it public now since they're now on social media. I used @slimmegummies to help me lose weight, while following their meal plan as well. Before this I had tried different slimming products but they weren't working for me. To be honest I doubted @slimmegummies from the beginning because of how the gummies tasted like toffee I was like ah I want to lose weight and these people are giving me toffee 🤣. But its actually the ingredients that makes the difference. What I love about it is that it suppressses my appetite so I can go for a long time without taking snacks which was my real problem. I actually have to remind myself to eat. And I saw changes in my skin as well. Please @slimmegummies this one that I'm doing free advert for you, you better send me one whole box oo lol", she wrote.
Well, the photo is receiving a lot of reactions in the comment section. Check it out below and read all the interesting comments beneath it