The Second Lady of the Republic of Ghana, Samira Bawumia, has been spotted with one of her children in a beautiful photo that has gained a lot of attention on social media.
H.E Samira Bawumia has always been known as a fashion goddess and once again she has wowed Ghanaians with a photo.
But this time around, she was accompanied by her handsome son who was seen wearing a pair of spectacles.
READ ALSO: Our Beef Is Not Over – Lil Win Says In New Video Over Fight With Funny Face On Live TV (Watch)
The photo, which was sighted by Zionfelix.net, had the Second Lady and her handsome son going on what appeared to be a trip to the shopping mall.
In the photo, Samira wore a colorful print with a matching scarf while her son wore a blue-black sweatshirt over blue jeans.
SEE PHOTO BELOW: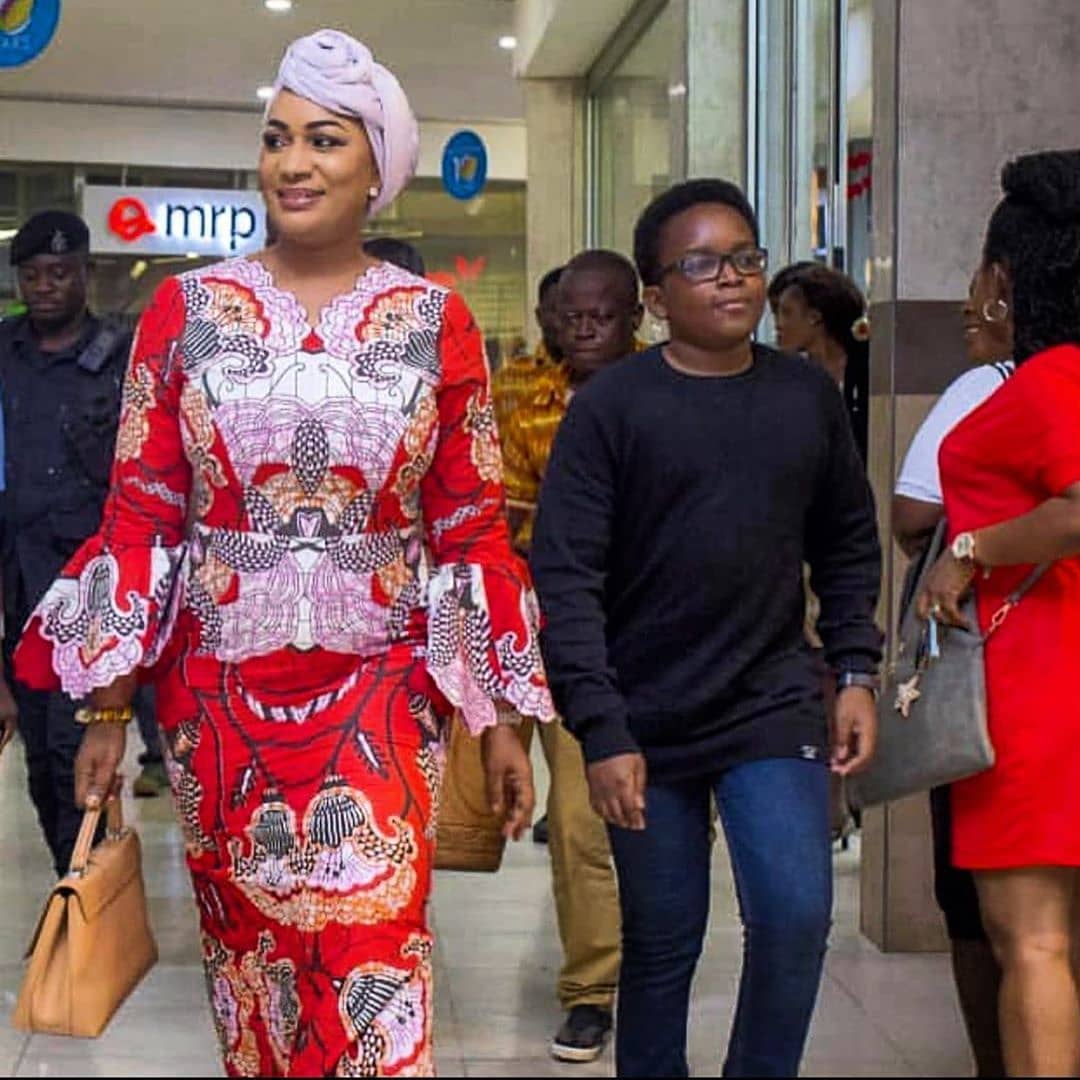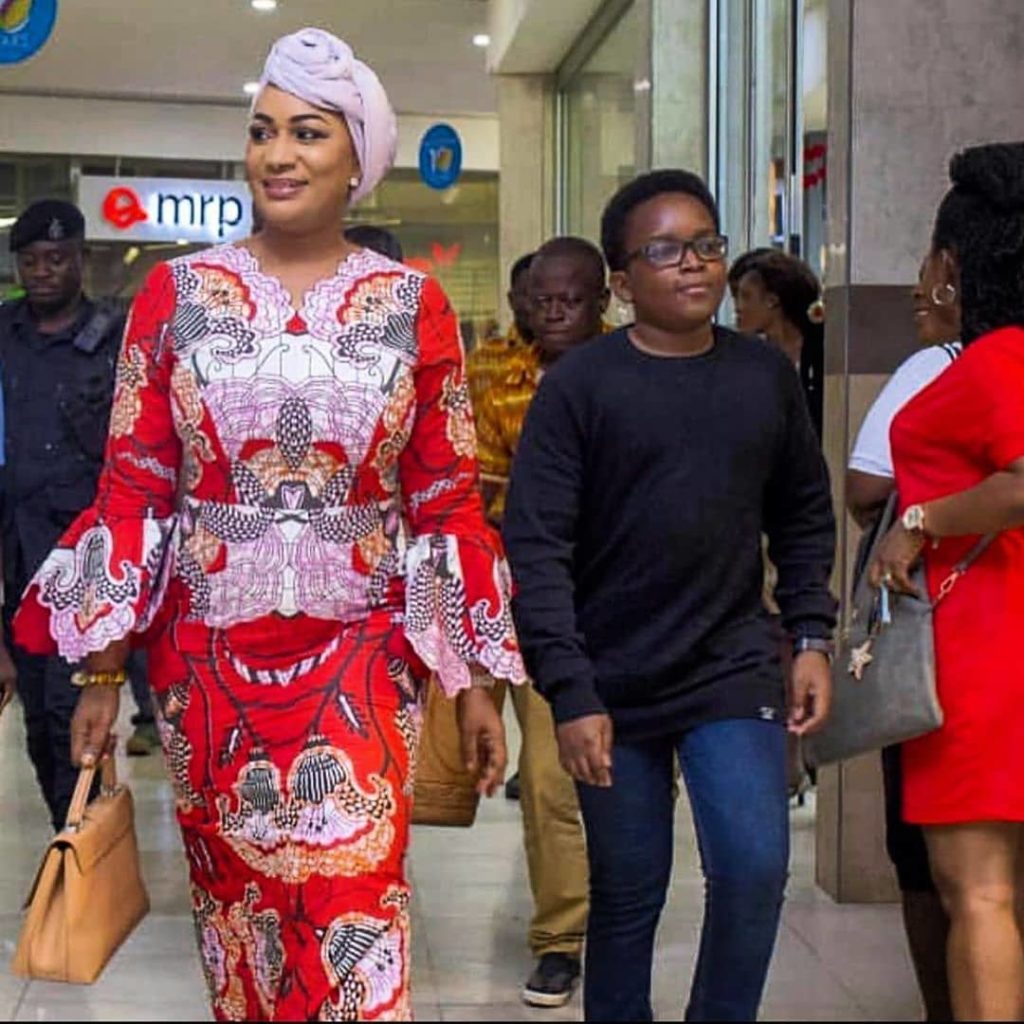 The members of the second family were seen walking through the mall amid heavy security presence and astonished shoppers who were stunned at the sighting of the duo.
It appears the photo was taken prior to the outbreak of the dreaded coronavirus as people in the photo were all without face masks.
Samira Bawumia holds a Bachelor of Arts (Social Science) degree from Kwame Nkrumah University of Science and Technology and an MBA from the Ghana Institute of Management and Public Administration where she graduated top of her class.
READ ALSO: My Grandmother Wants Me To Get Pregnant Just Because She Heard Nicki Minaj is Pregnant – Eno Barony Drops Phone Conversation With Granny (Listen)
H.E. Hajia Samira Bawumia is married to the vice president of the Republic of Ghana, H.E Dr. Alhaji Mahamudu Bawumia.
She has represented Ghana and the African continent at various conferences and summits on tackling human trafficking, family planning, and women's rights.
She is a stern advocate for women and role model for many young women in Ghana and Africa at large.