My Exit From Shatta Movement Has Given Me Enough Time To Spend With Family – Addi Self Recounts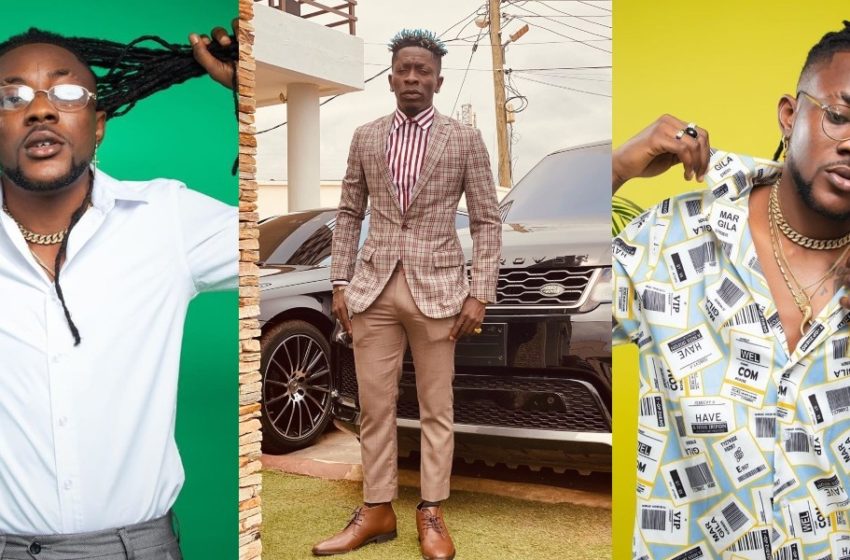 Jafaro Mohammed famed as Addi Self of the defunct SM Militants group has sat for an interview in which he indicated that he has now been eased off a lot of pressure after leaving the movement.
Addi Self said after his exit from SM, he has been open to a lot of freedom and also has a lot of time on his hands.
He indicated that hitherto his exit from the Militant Group, he did not even have enough time for himself or his family but all that has changed now.
The Today Too singer said he now spends quality time with his wife and kids and also has enough time to work on his career as a burgeoning artiste.
READ ALSO: Our Beef Is Not Over – Lil Win Says In New Video Over Fight With Funny Face On Live TV (Watch)
Recounting what kept him from being free, Addi Self indicated that as a Militant, one was considered a soldier for Shatta Wale.
Such a role, according to him, meant you had to give off 100% attention to the cause of the Shatta Movement and also to Shatta Wale.
Addi Self went on to recount a situation where his loyalty to Shatta Wale and the Movement put him in the crossfire of some 30 artistes from Nima who wanted to tarnish the name of the SM brand.
He revealed that he was the one who gave the name "One Don" to Shatta Wale.
Addi Self was part of the SM Militant group who featured in Shatta Wale's Taking Over song which was a massive hit.
READ ALSO: Sankofa Yen Kyi! Shatta Wale And Efia Odo Quash Their Beef And Become Besties Again (+Photo)
He, along with others was kicked out of the group after their boss, Shatta Wale, indicated that they had badmouthed him to someone in USA.