Mzvee Flaunts Her R@w B@ck$ide As She Goes For Swimming On New Year's Eve (Video)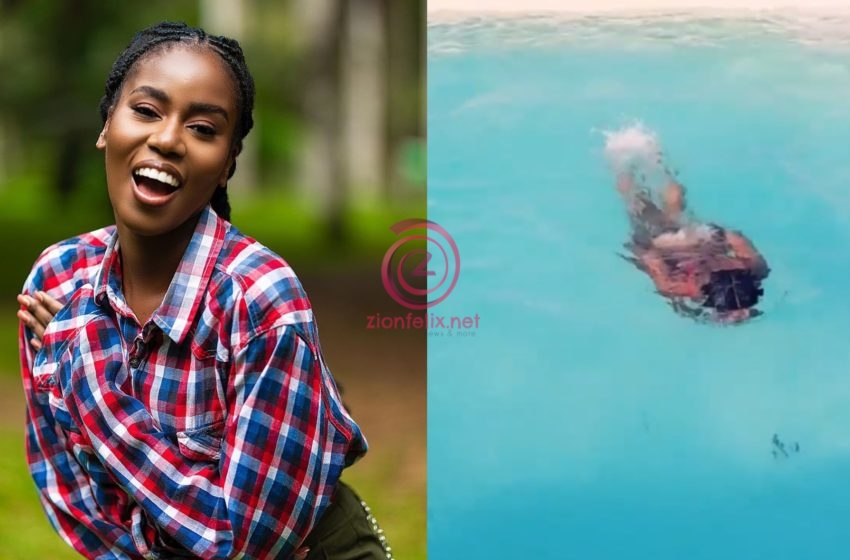 Award-winning Ghanaian songstress, Vera Hamenoo-Kpeda, popularly known as Mzvee has decided to flaunt the b@nging body she got in 2020 as the year comes to an end today in a video seen on her Instagram page.
She is spotted swimming happily in a video seen on her page not long ago in a swimsuit that is quite revealing.
READ ALSO: GhOne TV 'Sacks' Bukom Banku In A Very Modest Way
According to her, she is ready to swim that nicely and d@ngle her w@!st as she did because of her "Ewe powers"
Mzvee also used the video that is causing a lot of confusion among her male followers to tell the world that despite how challenging this year was, she was fully ready for 2021.
Watch the video below
READ ALSO: Akua GMB Storms Social Media With No-makeup Photo That Is Turning Heads
Well, this is actually the second time she has soon her followers her banging b0dy in a bikini.
Earlier this year, she raised eyebrows on social media when she decided to flash her hot body in black bikini photos while at the poolside.