NPP's Ursula Owusu Gets Social Media Talking After She Was Spotted Sitting On The Laps Of An NDC MP – Photo & Video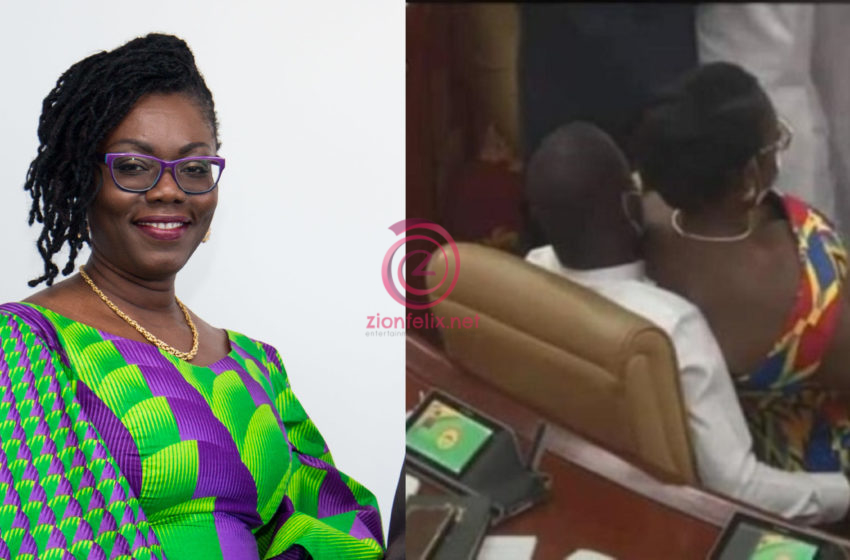 The MP-elect for the Ablekuma West Constituency, Ursula Owusu has got social media talking after a photo and video of herself sitting on the laps of NDC's Kwabena Mintah Akandoh in the house of parliament surfaced online.
Social media folks have been reacting to the photo with shock because they can not fathom how Ursula Owusu decided to do that amidst all the chaos in the house of parliament at the time.
READ ALSO: Drama In Parliament As NDC And NPP MPs-elect Clash Over Which Party Takes The Majority Side (Videos)
While the photo and video paint a picture of fun when one sees it initially, we are picking up reports that it was not really meant for the fun.
According to Kwabena Mintah Akandoh, Ursula claimed he was seated on her chair and instead of negotiating with him, she chose to sit on his lap.
See the photo and video below