Reverend Obofuor Dashes Stonebwoy's "Girl" An Expensive Rolex Watch As Birthday Gift – See Photo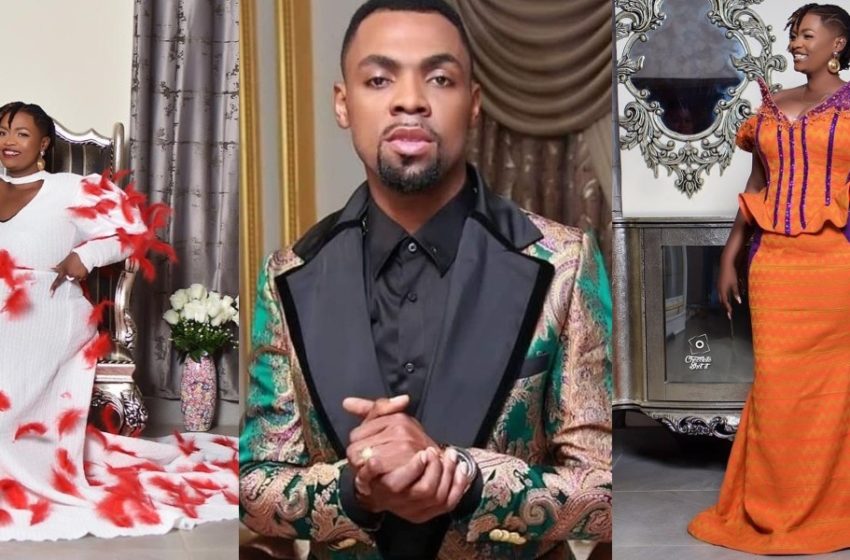 Reverend Obofuor of the Anointed Palace Chapel (APC) church has gifted his goddaughter and Stonebwoy's Number 1 fan, Ayisha, known widely as She Loves Stonebwoy, a very expensive watch in.
She Loves Stonebwoy could not hide her excitement as she shared the photo of the expensive gold and silver Rolex watch gifted to her by Reverend Obofuor.
READ ALSO: I overreacted without hearing your side of the story – Kafui Danku Apologizes To Leila Djansi – See All That She Said
She captioned the photo, "😭😭😭 your Godfather get money 💴????? I bless and thank God for given me a Godfather like you Rev Obofour. Say cash 💷, I love you soo much daddy😘😘😘😘😘"
The expensive gift is in line with the social media influencer's birthday which fell on July 17, 2020.
As part of the celebrations, Stonebwoy and other celebs surprised Ayisha at exactly 12 midnight with a signed BHIM shirt and popped some champagne.
SEE EXPENSIVE GIFT BELOW:
On her part, Ayisha, together with some of her celebrity friends, embarked on a donation event where they gave out assorted items.
Recently She Loves Stonebwoy surprised Ghanaian comic actor and musician Funny Face by being the first to purchase 200 copies of his" Animal Kingdom" album.
READ ALSO: I Have Not Done What Kafui Danku Thinks I Have Done – Leila Djansi Defends Herself Following Social Media Attack (See What She Said)
According to her, she did that purchase because her birthday was upcoming and she wanted to celebrate it with the children at the orphanage and since Funny Face was the "children's president", it was only normal that she supported him in that manner.