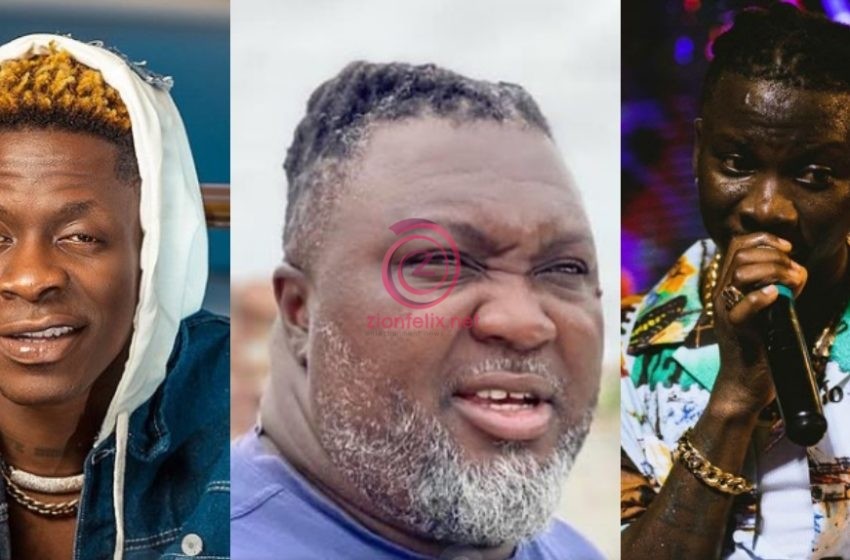 "The Top Music Star Will Definitely Hear Your Beat" – Da' Hammer Says As He Begins Project To Connect Young Music Producers To Top Musicians
Multiple award-winning music producer, Da' Hammer, born Edward Nana Poku Osei has launched a new project to help young music producers gain prominence in the music industry.
With over two decades of experience as a music producer and a godfather to many of the top musicians today, Da' Hammer took to his Facebook page earlier today to state that he has realized that a lot of young music producers are not able to get their beats heard by big wigs in the music industry.
READ ALSO: Date Rush Takeover Brouhaha – Giovani Finally Reveals Why He Took Nii Kpakpo's 'Job' (Video)
As such, his decision to come back to active music to help them realize this dream.
Da' Hammer in his Facebook post revealed that he has put together a dedicated email where young beat producers can send their beats and attach the names of the musicians they want on it.
READ ALSO: Guru Drops 'Who Born Dog' As He Disses Current VGMA Artiste Of The Year Kuami Eugene (Listen)
He emphasized that he will ensure that these music superstars will listen and once they love what they hear, they jump on it.
Read his full message below:
Been doing some thinking and realized there are so many ways I could continue to serve my colleagues in this industry like I have for 20yrs.
Just because I moved on to other business interests doesn't necessarily have to be the end of my service to this fragile and still growing music industry. One of the problems I've sighted amongst my young upcoming producers, is the lack of opportunity to be heard by great, more-established artists and superstars. Most of these young producers are stuck with super beats just because they lack the audience to pitch or showcase their stuff.
Moving forward, I've decided to begin my return to service with fixing that, and so effective immediately, I'm asking all producers who want the opportunity to be heard by superstars like Stonebwoy, Sark, MDK, Kuami Eugene, Mr. Eazi, Edem, king promise, Pappi, Jøëy, EL, Phlow or any other artist to send their beat submissions clearly labeled and with all relevant information including your name, your contact information, your target artist etc. to: producer@imagevaultafrica.com.
With all assurances, protecting your rights and ownership as permitted by law, will be my topmost priority. I can't promise the artist will take or use your beats though but I can guarantee they will definitely hear it.
It's also important that you know I won't have any interest in a potential deal between you and the target artist; unless of course, you solicit a publishing deal from us to cover and protect your publishing interests contained in the composition/ song.
Have a lovely weekend and stay safe.
Studio credits… KWAME YEBOAH 2012