We Want Mark Okraku Mantey As Deputy Minister Of Tourism, Arts And Culture, We Won't Keep Quiet Until He Gets This Position – Mr Logic Tells President Akufo-Addo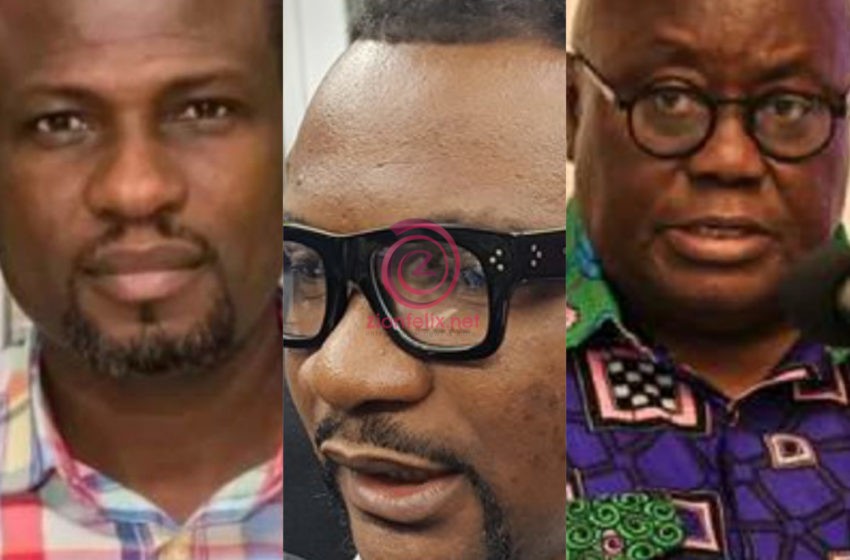 Ghanaian artiste manager, Emmanuel Barnes, well known as Mr Logic, has pleaded with President Akufo-Addo to name Mark Okraku Mantey as the Deputy Minister of Tourism, Arts and Culture.
Speaking in an interview with MzGee on 3FM which was monitored by Zionfelix.net, the outspoken artiste manager stressed that Mr Okraku Mantey is the best person for this position.
He asked the President to forget about the rest of the candidates and give the position to Mark Okraku Mantey.
READ ALSO: VIDEO: Wendy Shay Shades Keche Joshua Again; Tell Him To $hut Up Because A Woman Takes Of Care Of Him
"Your Excellency, we beg you, because you are our father. We don't want anybody from any sector. Whether he is a doctor, pharmacist or whoever, we don't want them. For a Deputy Minister, we want only one person who is experienced and rich in this area…Mark Okraku Mantey," he said.
Mr Logic added that these people know the truth that Mark qualifies for the position.
He further stated that they won't keep quiet if Mark Okraku Mantey is not made the Deputy Minister.
READ ALSO: Musicians Who Didn't Attend My Wedding Are Jealous, They Are "Johns" – Patapaa (Video)
According to him, they will be disappointed and keep on expressing their disappointment until the Minister is reshuffled for Mark Okraku Mantey to take over.
Mr Logic further stated that they believe in the President and they are hopeful that he will grant them their wish.
Watch the video below.