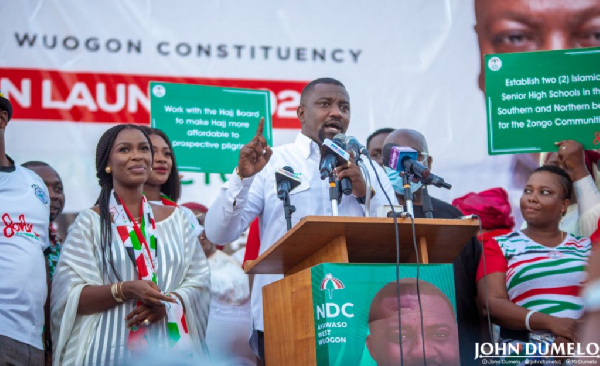 Election2020: John Dumelo Loses Out On Ayawaso West Wuogon Seat As Incumbent Retains It
Popular Ghanaian actor and entrepreneur, John Setor Dumelo has lost to the incumbent MP of the Ayawaso West Wuogon constituency, Lydia Seyram Alhassan in the 2020 general elections which came off on December 7.
According to the Electoral Commission (EC), Madam Alhassan, who contested the parliamentary seat on the ticket of the governing New Patriotic Party (NPP) won with 39,851 votes.
READ ALSO: Actor Mr Beautiful Storms Ayawaso West Wuogon To Campaign For John Dumelo And NDC (+Photos And Video)
John Dumelo of the National Democratic Congress (NDC) also polled 37,778 votes, whih means he lost by some 200o votes different margin.
While this is some sad news for folks in the entertainment industry who were rooting for John Dumelo's win, I guess he will be happy for putting up such a good fight in a constituency which is hugely known to be for the NPP.
It should be noted that in 2019, the incumbent Lydia Seyram Alhassan won the Ayawaso West by-election with 68.80% of the valid votes cast while the other candidates, Kwasi Delali Brempong of the opposition National Democratic Congress (NDC) polled 30.52%, William Kofi Dowokpor of the Progressive People's Party (PPP) and Clement Boadi of the Liberal Party of Ghana (LPG) polled 0.58 and 0.10 percent respectively.