Popular music promoter, Sleeky of Sleeky Promotion fame was recently appointed as the Ghana Coordinator for CLIMA AFRICA.
Following the news, the France Ambassador to Ghana, Her Excellency Anne Sophie AVÉ took to the comment section of an Instagram post shared by Sleeky to tell the world about his appointment to congratulate him.
READ ALSO: Kumawood Stars Storm Dormaa As Actress Louisa Adinkra Is Enstooled As A Queen Mother – See Photos And Videos
The affable Ambassador in her simple congratulatory message also wished Sleeky good luck as he embarks on this new journey with CLIMA AFRICA.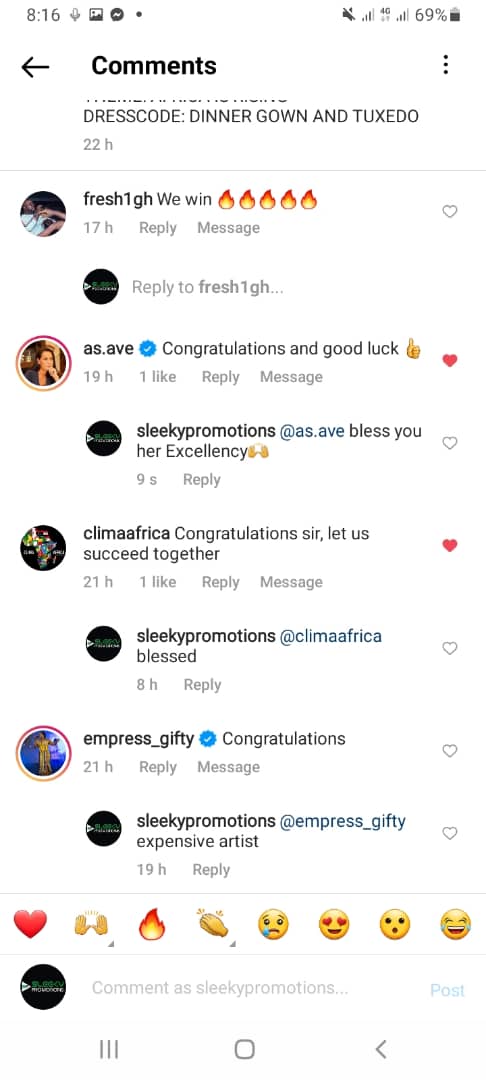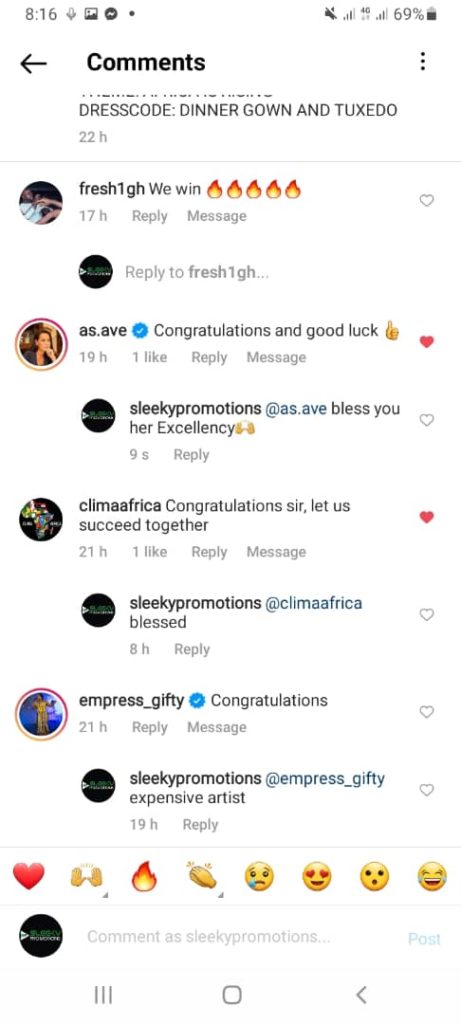 CLIMA AFRICA is known to be a body that is vexed in organizing gospel awards in Africa with the aim of celebrating God's kingdom on earth.
READ ALSO: Sister Derby Flaunts Expensive Diamond Ring After New Lover Reportedly Engages Her – Watch Video
The annual awards event basically honors pastors, music ministers, Christian professionals, actors, and other Christian talents in Africa.
CLIMA AFRICA has over the years honored the likes of President Goodluck Ebele Jonathan of Nigeria, Chief Olusegun Obasanjo, Former President of Nigeria, Senator Grace Bent, Governor Ortom, Benjamin Dube, Sinach, Rebecca Malope, Ayanda Ncwane, Moses Bliss, Mr. M and Revelations, Mercy Chinwo, Eben and others too numerous to mention.
So to Sleeky, congratulations on the appointment.