Heartbreaking Photo Of The Twin Babies Of Dead Slay Queen, Ama Broni Surfaces Online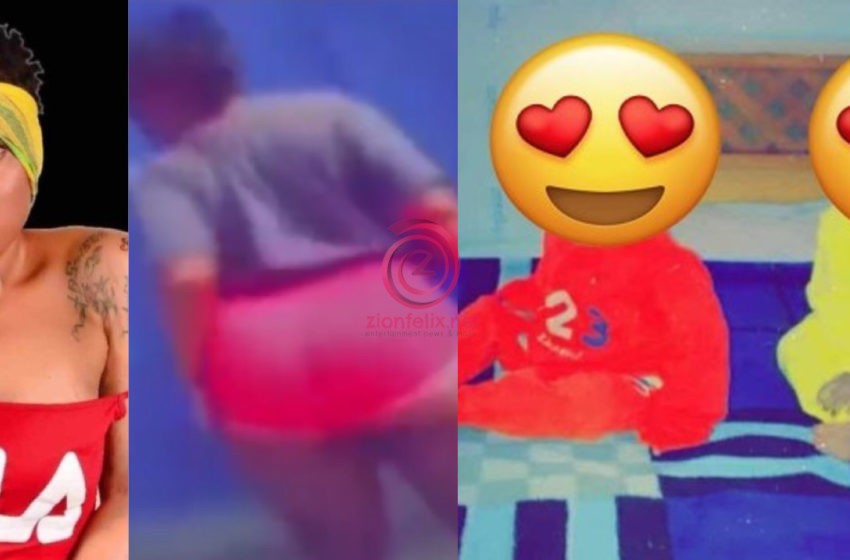 After the painful demise of Ama Broni at Kasoa recently, a rather heartbreaking photo of the twin babies alleged to be those of the popular slay queen has surfaced online.
It will be recalled that following the heartbreaking news about he untimely demise on Saturday, January 16, 2020, after decided to tw3rk crazily at a street carnival in Kasoa, a lot of details have surfaced online.
READ ALSO: Close Friend Of Dead Slay Queen, Ama Broni Provides True Details About How She Died; Says Earlier Reports Are False
Among the many things zionfelix.net has already reported on already include the earlier stories that she died after a group of h0ney boys at the concert tried to f*nger and s3kually assault her because she decided to show her go0dies on stage after she went nak3d to tw3rk.
Later, an alleged old pal of her came out to offer some clarification and reveal that she did not actually die in that manner.
READ ALSO: TV Presenter Kokui Selormey And Husband Tested Positive For COVID-19, Here's Their Full Story (+Video)
According to that friend of Ama Broni, she rather died after she was electrocuted when she left the stage and tried to make her way downstage to enjoy the rest of the street carnival.
As Ghanaians continue to talk about her painful death, her close pal has yet again shared a picture of her twins with the media.
READ ALSO: Kantanka Automobile CEO, Kwadwo Safo Jnr Flaunts All His Seven Luxurious Cars On Social Media (Photo)
According to gossips24.com, Ama Broni's friend sad that she was a mother of three until her demise. According to her, Ama Broni welcomed her twins about seven months ago.
From all indications, this is some painful news and we pray her soul gets better resting place.
See the photo of the kids below