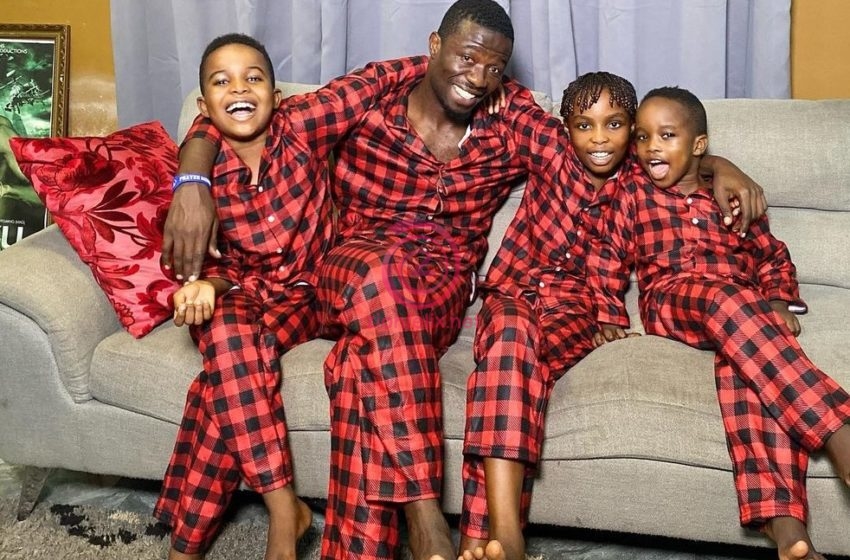 Kwaku Manu And His Beautiful Kids Run For Their Lives As Firecracker He Lighted Nearly Destroys His House (Video)
It was a near disaster in the house of popular Ghanaian actor, Kwaku Manu when the firecracker he had lighted as a means of fun while celebrating Christmas with his adorable kids nearly destroyed his house.
In a video zionfelix.net has seen on his Instagram page, Kwaku Manu decided to take some precautionary measures before he lighted the firecrackers because he was fully aware that it can cause havoc.
READ ALSO: Kofi Kinaata Pens A Rib Cracking Note To A Beans Seller After Captain Smart Promised To Take Him To Lunch On Fridays
He even went ahead to cite the painful ordeal of musician Cartel Big J last in the of a firecracker to show that he was not giving anything to chance as he lighted the firecracker.
But after he lighted the first one successfully without any problems at all, the second and the last one he had nearly caused Kwaku Manu's heart to miss a beat as his children were also seen running for their lives.
READ ALSO: Vicky Zugah Blasts A Guy Who Said He Wants To Have s3x With Her
The second firecracker decided to mess up their fun night as it began to go in different direction rather than where it was pointed to.
A scared Kwaku Manu quickly threw it away to protect his family and house from the impending danger.
Watch the scary and equally fun video below