Photos Of Billionaire, Nana 'Cheddar' Kwame Bediako's Mercedes-Benz Maybach Worth Over $170,000 Surface Online
The founder and CEO of Wonda World Estates and Petronia City Development Company Ltd, Nana 'Cheddar' Kwame Bediako aka iAmFreedom has yet again made the news as photos of his exotic Mercedes-Benz Maybach has surfaced online.
When the photos of the car earlier landed online, it was reported that it belonged to the Executive secretary of the President of the Republic of Ghana, Nana Bediatuo Asante who was getting married in the USA yesterday.
READ ALSO: Kwaku Manu And His Beautiful Kids Run For Their Lives As Firecracker He Lighted Nearly Destroys His House (Video)
Well, that report turned out to be false with a clarification that they actually belong to Nana 'Cheddar' Kwame Bediako.
The later information that it belongs to Nana 'Cheddar' Kwame Bediako was not too difficult to believe because the number plates of the cars are actually in his new 'adopted' name.
READ ALSO: Kofi Kinaata Pens A Rib Cracking Note To A Beans Seller After Captain Smart Promised To Take Him To Lunch On Fridays
The two cars have number plates, FJ1C (Freedom Jacob Ceasar 1) and FJ2C ((Freedom Jacob Ceasar 2)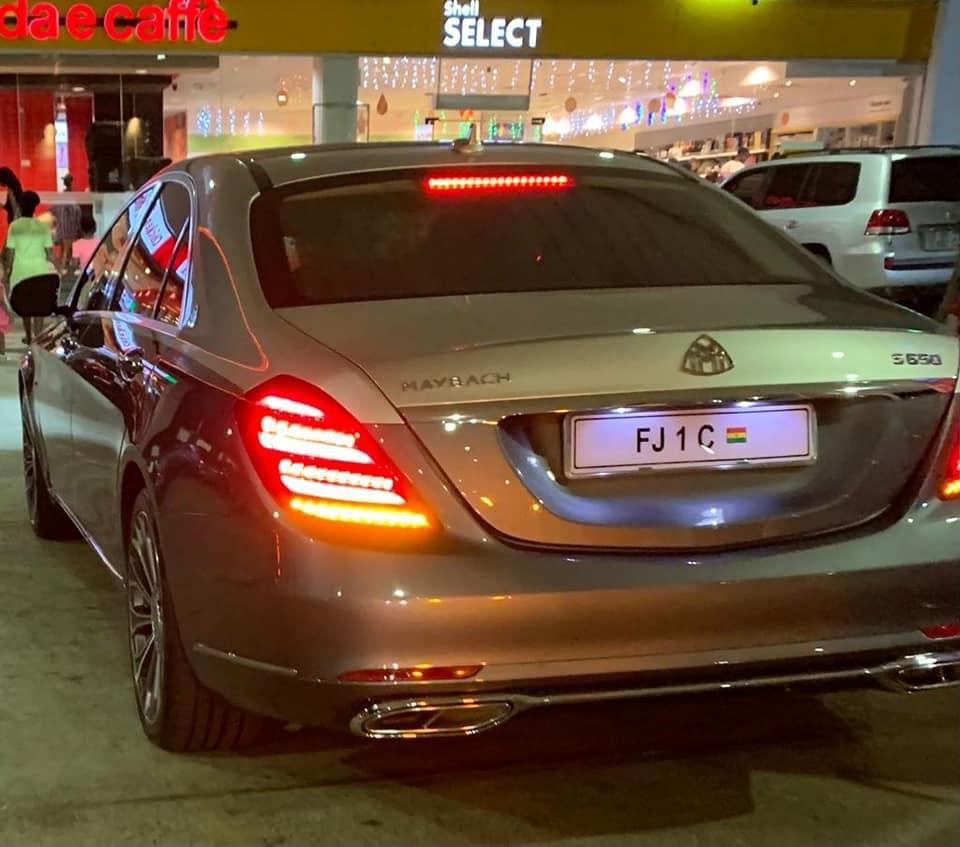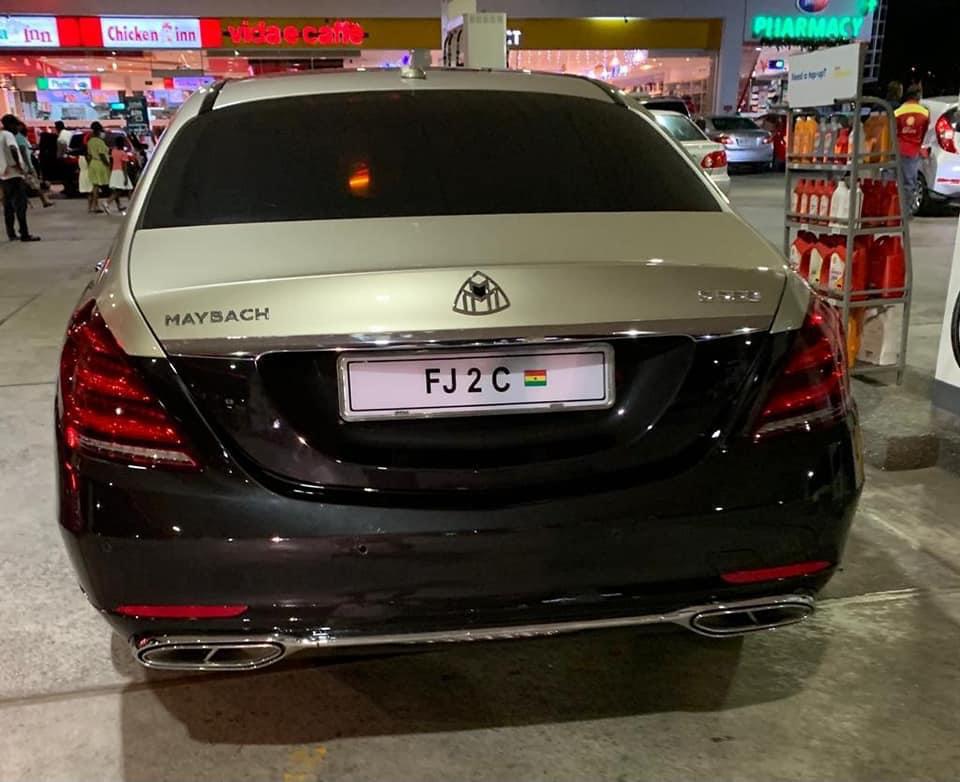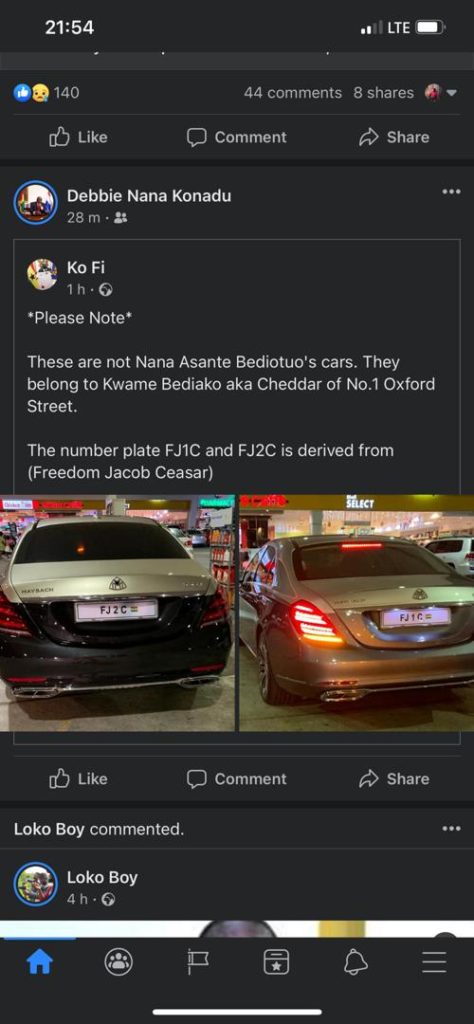 It should be noted that these are just two of his numerous exotic cars.
Not long ago, it was reported that he acquired Cristiano Ronaldo's Lamborghini Aventador.
Also, it is public knowledge that he owns a Lamborghini Urus, Rezvani TANK, and many others.