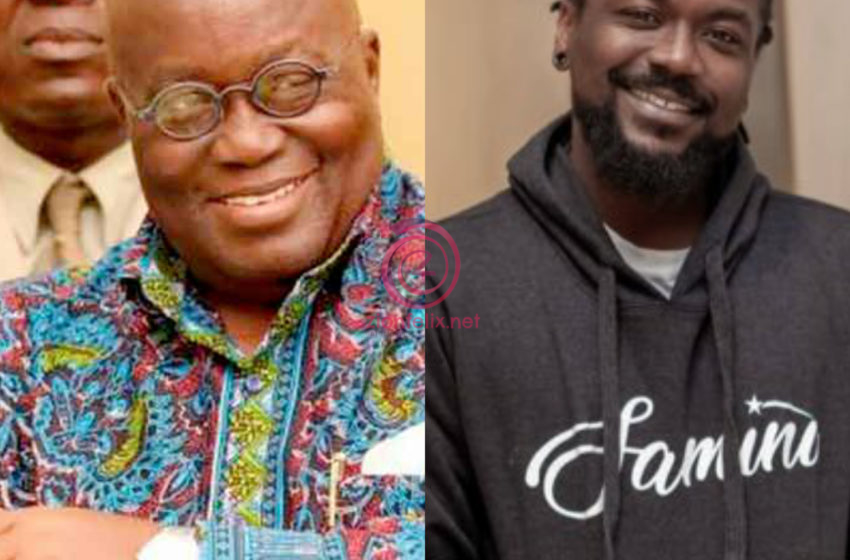 Let's Help Nana Addo To Achieve His Dreams, Aspirations And Plans For The Nation – Samini
Popular Ghanaian musician, Samini has called on all Ghanaians to support Nana Akufo-Addo in his next four (4) years.
In a video posted on his Instagram page, Samini said Ghanaians should put their political affiliations aside and think about Ghana first.
He made this call after he congratulated Ghanaians, President Akufo-Addo and Ex-President John Dramani Mahama on their roles played leading to peaceful elections.
READ ALSO: We Refused Proposals To Endorse Political Parties – Keche Andrew Reveals
"Big congratulations to the whole of Ghana for putting Ghana first, congratulations to everybody that went out to vote… thank you for making this a peaceful and transparent election. Thank you for not making violent," Samini stated.
He further stated: "Big up yourself His Excellency ex-President Mr Mahama for also making it peaceful and making it calm. Big yourself, the opposition party, big up yourself NPP, big up NDC, this peace wouldn't have been possible without all of you working together.
"So all for Ghana, let's all come together and help Nana Addo Dankwa Akufo-Addo continue his next 4 years and let's put Ghana first, let's help him achieve the dreams and aspirations and all the big plans that he has for the Nation."
READ ALSO: No Amount Of Money Will Be Enough To Convince Me To Endorse A Political Party – Adina
Samini, who composed a campaign song titled 'Kpoyaka', also advised people not over jubilate or do anything that would infuriate their opponent.
Watch the video below.