Mzvee Gets Followers Talking As She Poses With Her Big P*$$y In New Photo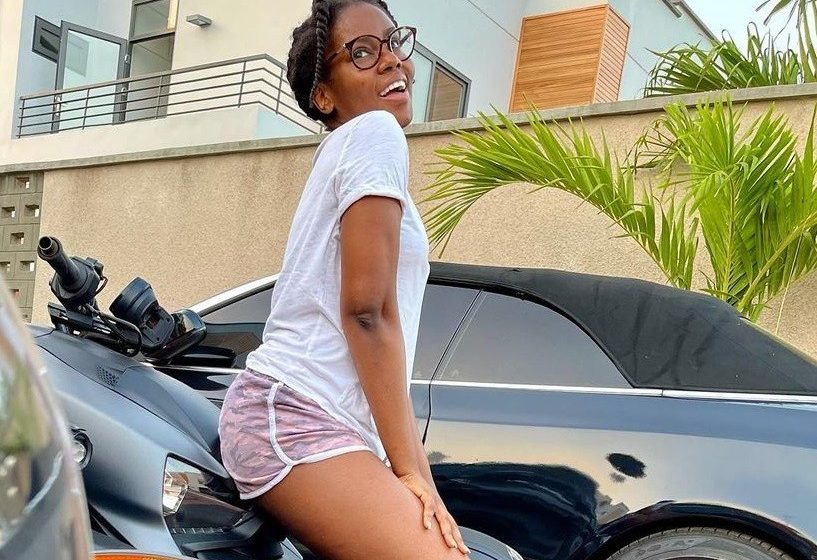 Award-winning singer and songwriter, Vera Hamenoo-Kpeda, popularly known as Mzvee has stormed with an early morning beautiful photo of herself and her big p*$$y.
The photo has Mzvee sitting beautifully on a big motorbike she had parked in her house while she was happily holding the p*$$y.
READ ALSO: Fella Makafui Nearly Slips And Fall As She Wears New High Heels For A Photo Shoot; Medikal And Others Laugh At Her (Video)
So far, the beautiful has received over 300 comments from her fans on Instagram.
Scrolling through the comments, most of her fans were very shocked that Mzvee, a full-blooded Ewe lady has been able to keep such a big p*$$y as her pet.
READ ALSO: Nana Ama McBrown Reveals The Longest Time She Has Gone Without Talking To Her Husband, Maxwell (Video)
It might sound funny that people will express this type of shock, but in Ghana, there is this perception that Ewes like the meat of the p*$$y. also known as the cat a lot, as such, all these people cannot believe that she is keeping it as a pet.
Funny right? Anyway, see the beautiful photos of Mzvee and her big p^$$y below and sorry if you didn't see what you really wanted to see…