Patapaa Drops Official Video Of His Remake Of Stonebwoy's Putuu (Watch)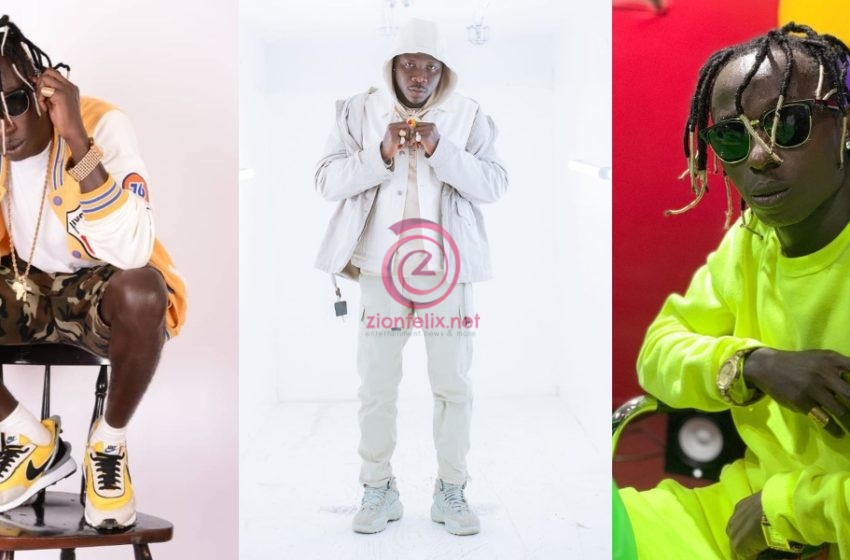 Ghanaian artiste Justice Amoah, better known as Patapaa Amisty A.K.A Patapeezy, has released a cover of Stonebwoy's Putuu song featuring Botie.
Not long ago, the CEO of Burniton Music Group released his "Putuu" song which received backlash as well as praise from people in and outside the music industry.
Among the backlashes was one from Patapaa recognized as the "king of gibberish" music in Ghana who asked to teach Stonebwoy how to do it better.
READ ALSO: Throwback Video Of When Wiyaala And Arnold Asamoah-Baidoo Were Like Best Friends And Danced Together Pops Up (Watch )
True to his words, Patapaa has massaged Stonebwoy's "Putuu" in the usual Patapaa language.
This song is with a different instrumental with no voice of Stonebwoy but rather features one Botie.
WATCH VIDEO BELOW:
Patapaa starts the song and Botie raps in between stating that when he started his songs, they claimed it was no good. Yet they've copied him.
In between, he calls out Stonebwoy's name with no idea what he was saying.
Meanwhile some of Stonebwoy's fans thought this was a complete disrespect to the Sobolo hitmaker and wished that Patapaa be sued for copyright issues.
One comment read: "I think this is some sort of disrespect to the 1Gad".
Another stated: "he is dissing Stonebwoy, ah"
READ ALSO: It Is Finally Here! Beyonce Drops The Already Video Featuring Shatta Wale (Watch)
Meanwhile others also thought the rapper sounded like Sarkodie.
Not long ago, Patapaa and AY Poyoo, were seen in a viral video remixing the Putuu song.