The award-winning promoter, Sadick Assah, who is popularly called Sleeky, has sadly lost his biological mother.
Sleeky's mother sadly passed away while she was on admission at a hospital in Takoradi.
READ ALSO: Captain Smart Wasn't Smart At All, Media General Should Apologize For Such Barbarically And Unprofessional Behaviour On TV – Popular Film Maker Goes Wild
Quite recently, he disclosed in a heartbreaking Facebook post that his mother was very sick and was battling for her life on her sick bed.
He urged all his followers to say a word of prayer for her and even mentioned that her well-being was greatly going to affect his decision to hold his forthcoming West Side Festival in Takoradi.
Despite this call for prayer and all the efforts he put in, the icy hands of death have come to snatch the one thing that gives him so much joy in life.
Announcing this sad news on his social media pages, Sleeky captioned a photo he took with his mother at the hospital: 'Black Christmas for me! Did all I can to bring you to life but still it didn't work, Rest In Peace mummy❤️ you will forever live in my heart MaameChana 😭 😭'
READ ALSO: Lilwin Cracks Up Audience As He Reads His Speech In English Language At His School's Graduation Ceremony – Watch Video
The post has got a lot of industry players and his loved ones sending him messages of condolence and praying that the good Lord sees him through this tough time.
Renowned media personality, Abeiku Santana, and musicians Reggie Zippy and GoldKay are some of the people who have taken to the comment section to mourn with him.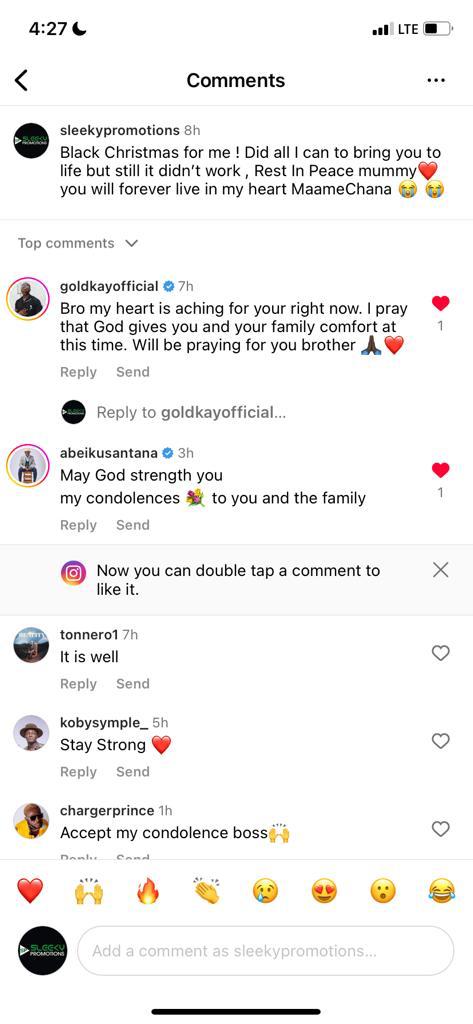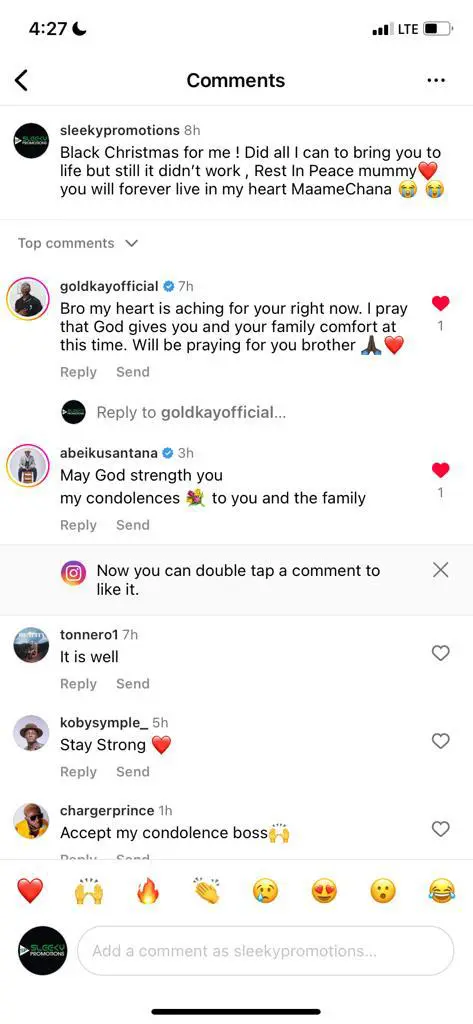 Until this unexpected death of his mother, Sleeky was all set to host The West Side Festival on Sunday, December 25, 2022, in Takoradi.
Already, Sleeky has lined up a tall list of top musicians who will entertain the numerous fans who will make their way to the grounds for the festival which will take place at MTN Street in Takoradi
Musicians like Pappy Kojo, Ayesem, Bobo Dada Bee, Patapaa, TH 4 Kwages, and many others.
As it stands now, one cannot say whether the program will still come off or not.