Shatta Rako, a Ghanaian dancehall and afrobeats musician, has had a fierce face-off with his colleague, Mr. Logic, over the perception that there are some gatekeepers in the music industry of Ghana.
Over the years, there has been an unending discussion about these gatekeepers who can either make a musical artist blow or otherwise based on how these artists kowtow to their rules.
READ ALSO: Asem Aba: Joyce Dzidzor And Dr. UN's 'Marriage' In Trouble!
The CEO of Legend Studios however believes that the talks about these gatekeepers are all false.
In a post, he made on his Facebook wall, he told artists not to believe the suggestions that these gatekeepers can make or unmake them.
Shatta Rako told musicians to put in the needed work and upgrade themselves accordingly to the modern terms of music and expect the best.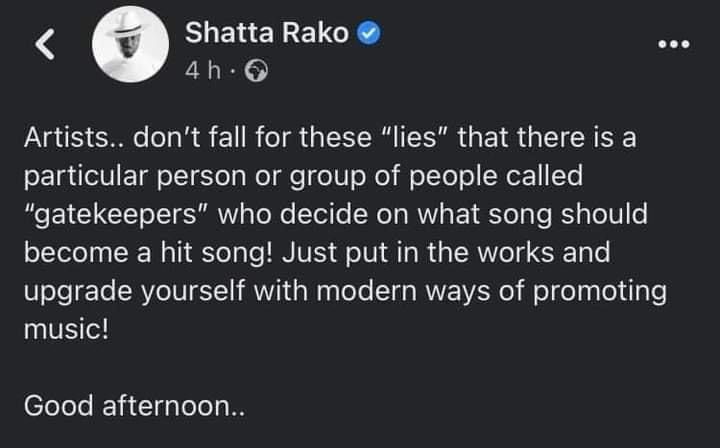 Soon after he made the post, entertainment critic, Mr. Logic jumped in and tried to counter his claim.
In a counter-argument, the former manager of Shatta Wale asked Shatta Rako to respect the music ecosystem because there are indeed gatekeepers.
Mr. Logic asked the Songwriter of the Year at the 2016 BASS Awards why he was not everywhere like other musicians despite his immense talent and further linked it to the fact that the gatekeepers were not paying attention to him.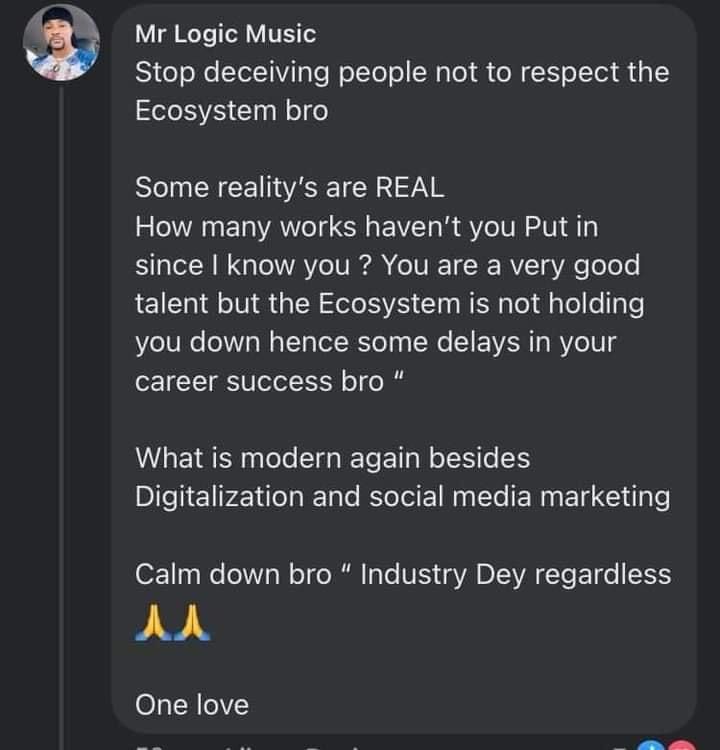 READ ALSO: Mr. Drew tells it all about how he got to meet Usher (Video)
Just when one thought that Mr. Logic's counter will be the last on the issue, Shatta Rako returned with another savage reply.
In his reply, the 'Sete' crooner told Mr. Logic that what he said was nothing but reality.
He stressed that Mr. Logic and another presenter at a radio station located at Kokomlemle (Andy Dosty) have struggled to make a name for themselves even though they claim to be part of these gatekeepers.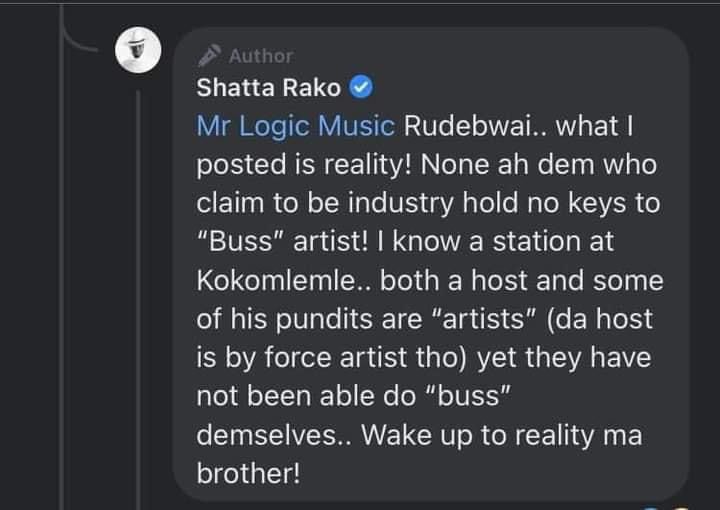 READ ALSO: Daddy Lumba Trends As Ghanaians Celebrate Him In Style On His 58th Birthday
Well, this is a discussion policymakers in the music industry have failed to address and take a critical look at, but a lot of talents including Dada Hafco, Kwaku T, and Black Sherif have shared stories about how these gatekeepers have in one way or the other tried to sabotage their careers.