Dancehall singer Jupitar has taken a swipe at Black Stars midfielder, Thomas Partey for his performance in the Black Stars squad.
The Asrenal midfielder was on show yesterday at the Education City Stadium in Qatar where the Black Stars took on the Taegeuk Warriors of South Korea.
The Black Stars defeated the Koreans in an intense 5-goal thriller to keep up their hopes of qualifying to the next round of the 2022 World Cup.
READ ALSO: VIDEO: 'I Converted To Islam Because Of My Girlfriend' – Thomas Partey Finally Reveals
Despite their spirited performance against South Korea, Jupitar has singled out the performance of Partey unimpressive.
The singer claimed that Partey plays like he is not interested in representing the country.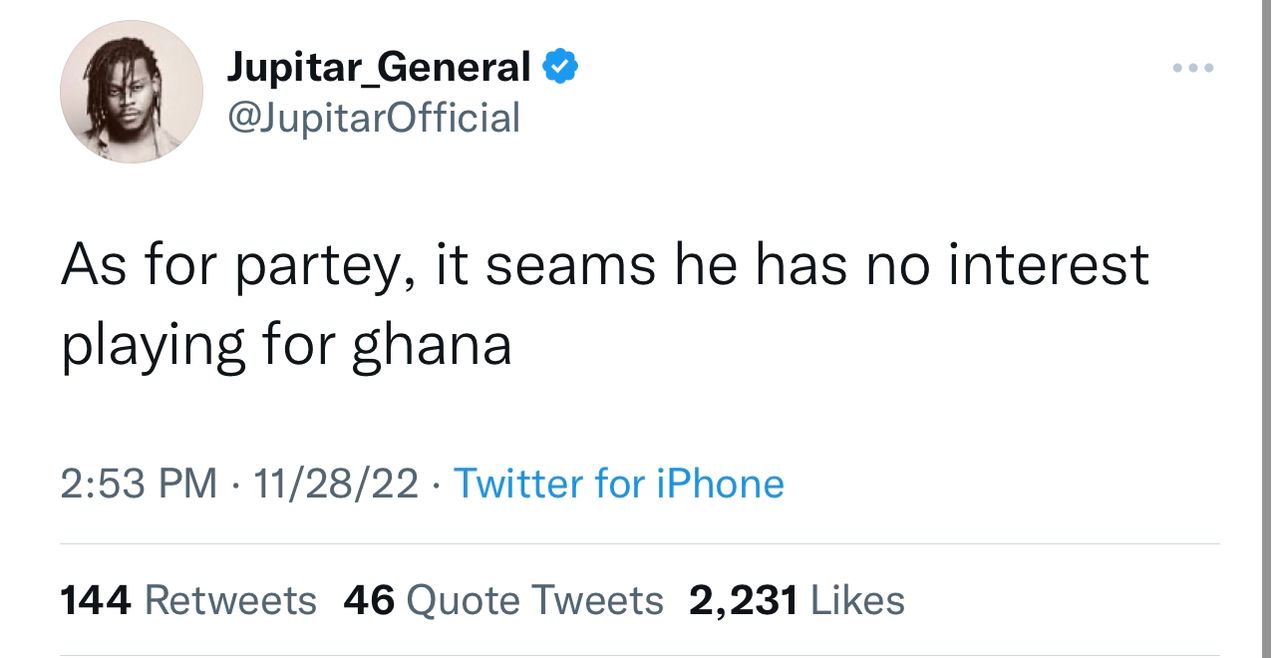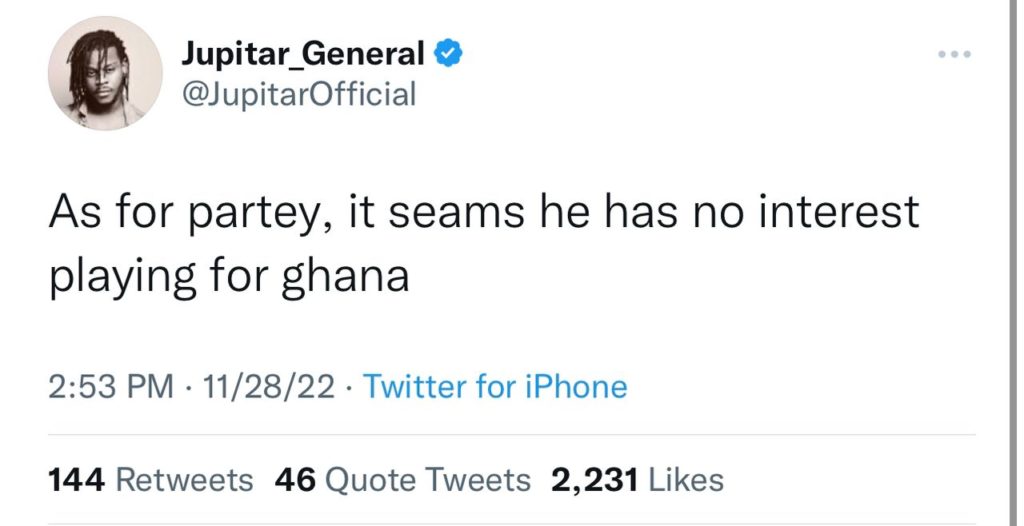 The "Star Life" singer was responding to colleague musician, Darkovibes who thought the midfielder played well.
Jupitar further stressed that although Partey might have performed, it wasn't up to what he does in an Arsenal Jersey.