Residents at the Wanda World Estate owned by Nana Kwame Bediako aka Cheddar were up in arms yesterday as they called on authorities to get out some tigers at the house of the estate owner.
For many of the residents, these tigers posed a serious threat to their lives and that of their families.
READ ALSO: Afia Schwarzenegger Fires Ghanaian Authorities Over Cheddar's Tigers  
In the wake of their complaints, the Ghana Police Service released a statement and disclosed that they were getting officers at the Wildlife Division of the Forestry Commission involved so they move the tigers out of the estate.
After they were involved and having studied the situation on the ground, the Director of Operations at the Wildlife Division of the Forestry Commission, Luri Kanton, in an interview on Friday, May 20, 2022, indicated that "the tigers are safe, healthy and well protected and relocation will be done after investigations".
READ ALSO: Reverend Minister Williams Owusu Of Willie And Mike Fame Celebrates His 40th Birthday In The USA
Mr. Kanton in a report sighted on citinewsroom added that "a new structure would've to be constructed at a new location before the relocation of the animals could be done".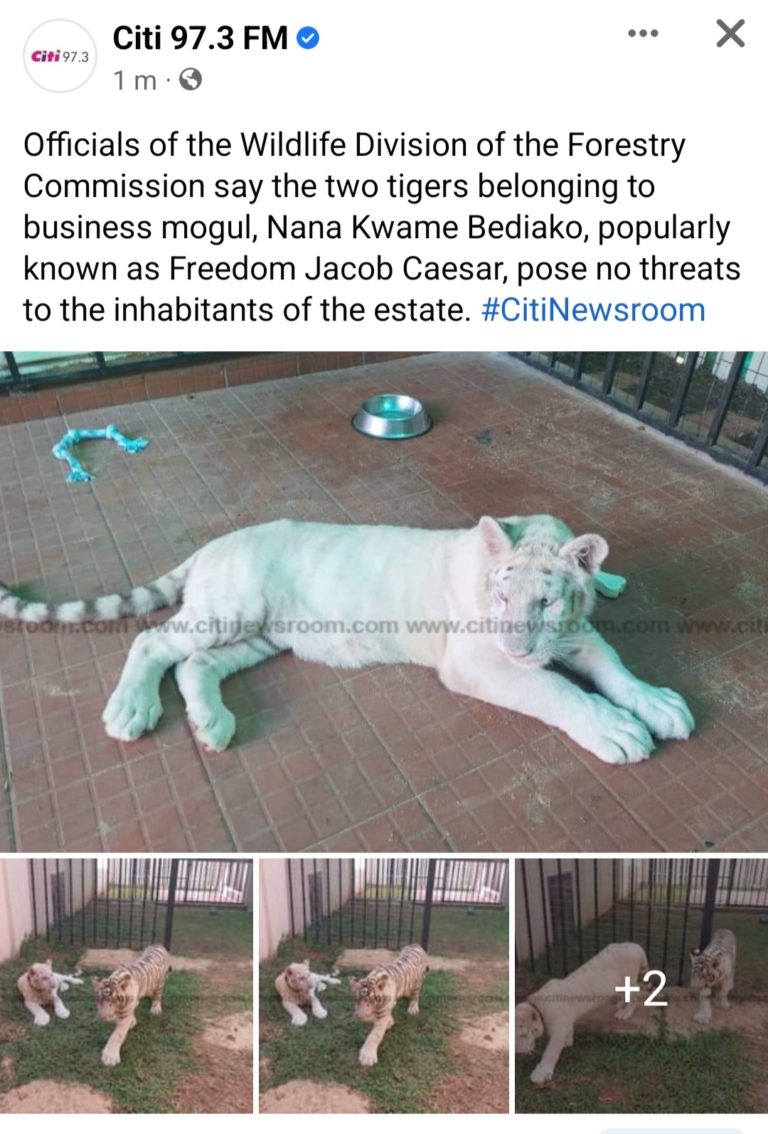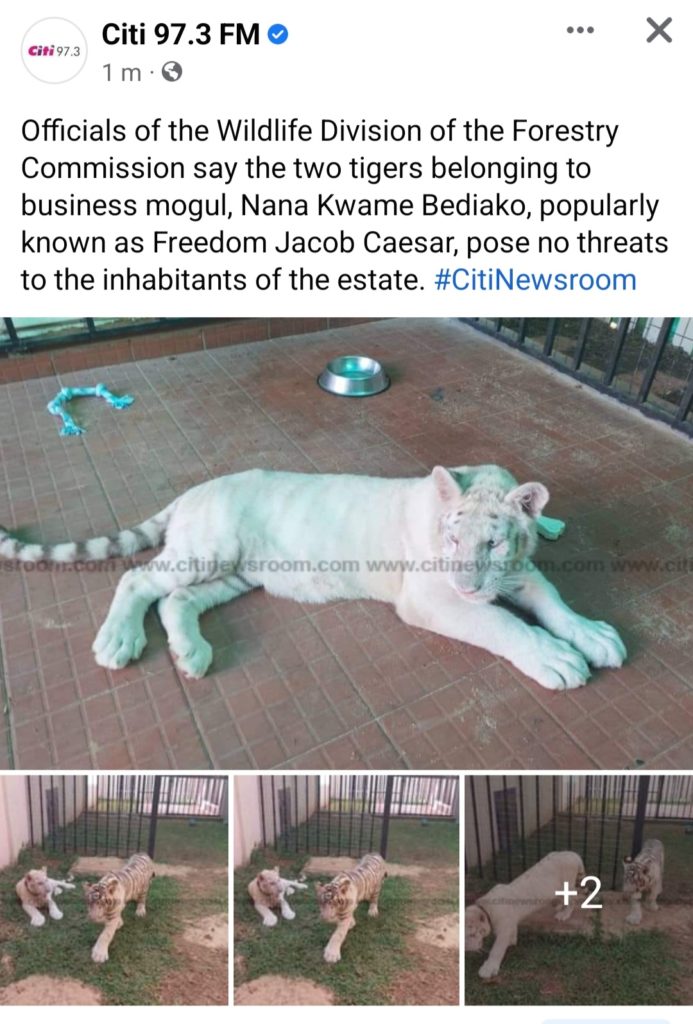 He added that this process will take roughly two months to complete.
READ ALSO: France Ambassador, Ann Sophie Avè Highlights Her Four-Year Stay In Ghana 
In other news, the trainer of the tigers who is called Samuel Tiwonitaaba Kuteba in a separate interview said that the animals have been declawed and are under strict veterinary guidance and also debunked the rumours that the animals were smelly and dangerous to residents.