Video Of Abena Korkor Receiving Medical Care After Her Recent Relapse Surfaces Online – Watch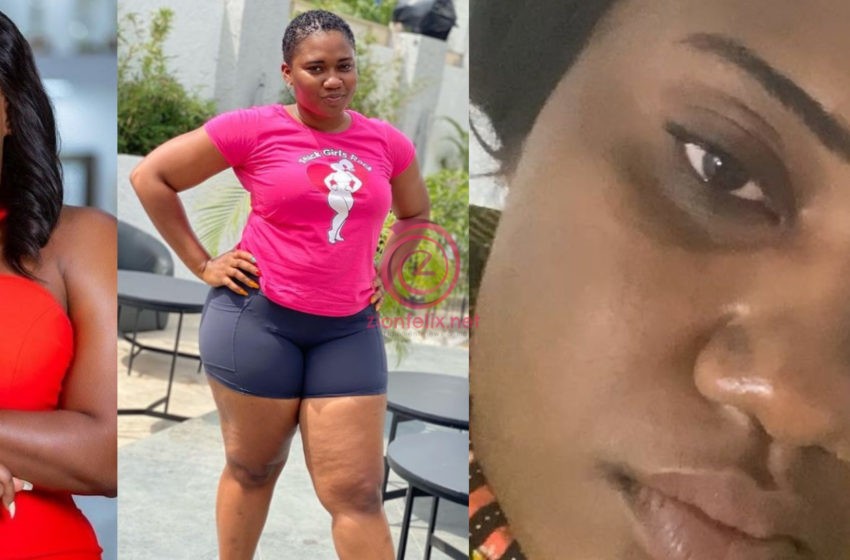 Following her recent relapse, popular Ghanaian mental health advocate, Nana Abena Korkor Addo has been seen receiving the needed medical care at the hospital.
It will be recalled that somewhere on Friday, Abena Korkor took social media by storm when she updated her infamous list of men she has slept with as she spoke about an array of other issues which have been bothering her.
READ ALSO: Abena Korkor Comes For The Head Of Nkonkonsa; Drops WhatsApp Messages Proof Of Him Begging To E@t Her Up And Stating That He Doesn't Love His Wife, Victoria Lebene To 'Shame' Him – Watch Video
In that recent listing, she mentioned the name of popular Ghanaian blogger, Eugene Osafo Nkansah and that of Lexis Bill as people who have successfully made their way on her list.
Fast forward, she dropped another video to tell the world that she did the earlier video because she had another manic episode and apologized as she lashed out at all the people who were focused on the list she updated instead of the other important issues she talked about.
Well, it appears she is getting the needed medical care to deal with her condition.
READ ALSO: Salma Mumin Shares Beautiful First Photos And Videos Of Her Mother On Social Media
In a video sighted by zionfelix.net, Abena Korkor stated that it was not easy dealing with the new doses for her condition and prayed for alternative therapies.
She captioned the video she shared: "Whatever it is, we overcome! I pray for alternative therapies instead of all increasing doses. You get like only two hours of strength in a day. Until then, we stay strong!"
Watch the video below