Popular music producer and artist manager, Wei Ye Oteng has taken self-acclaimed prophetess, Cecilia Marfo to the cleaners for snatching a microphone from the hands of Joyce Blessing during a ministration and telling her to go back to her husband, Dave Joy.
In a Facebook post, Wei Ye Oteng described what Cecilia Marfo did a madness.
READ ALSO: Cecilia Marfo Snatches Microphone From Joyce Blessing The 'Carlos Ahenkro' Style Publicly And Tells Her To Go Back To Her Husband (Video)
He questioned if radio presenter, OB Nartey, who was the man in charge of the program was aware that Cecilia was going to do such a crazy thing in the full glare of all the people who had gathered at Unity Group of Companies annual thanksgiving service which took place in Kumasi.
Wei Ye Oteng also blasted Cecilia Marfo for spitting on Joyce Blessing all in the name of delivering what she claims of a prophecy to her in this day and time the world is battling the coronavirus pandemic.
READ ALSO: "I Was Abducted" – Says Bulldog As He Gives Chilling Account Of His Arrest By Gun Wielding Police Officers
sharing the video of Cecilia Marfo's action he describes as madness, he added the caption: "Was OB aware of the madness? Look at him nodding his head behind Joyce, and wasn't there any security to stop her? looking at the aggression she came on stage with? And look at how close she was spitting on Joyce in this corona season, Joyce had to cover her mouth and nose with a piece of cloth, what the fuck is wrong with us? Oooh God make i end this here.#Otengbeats#WYO#Obrafour#drumlyneent#TheSmoke#behindthesmoke"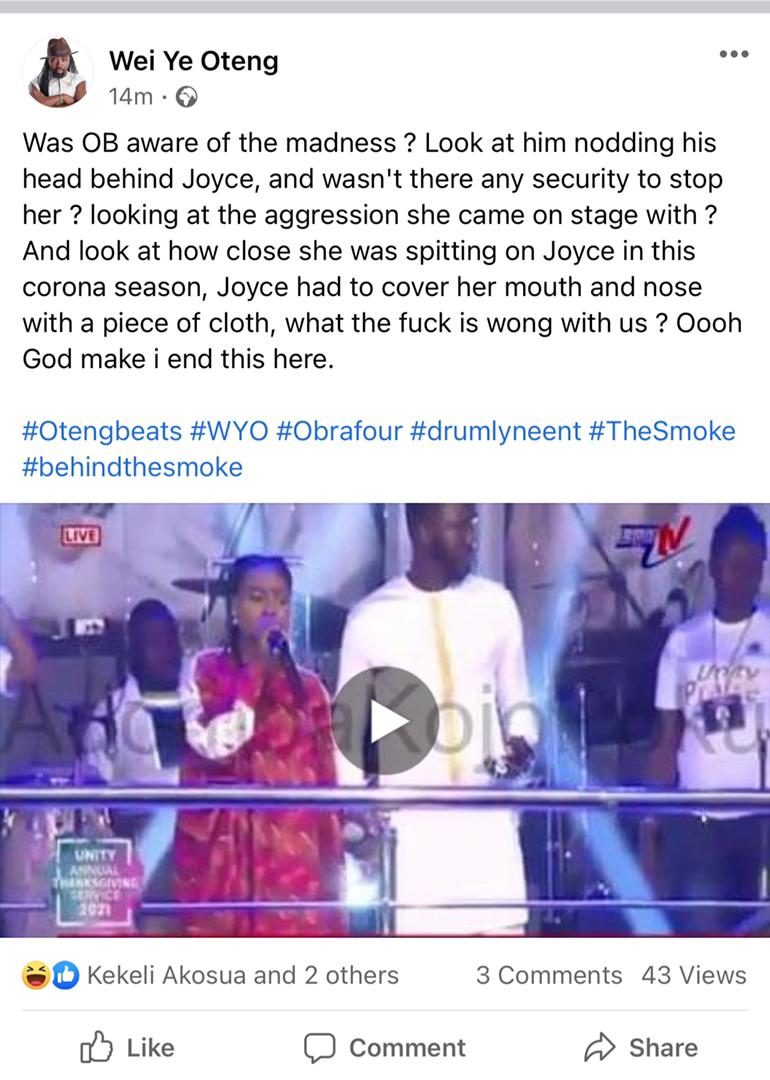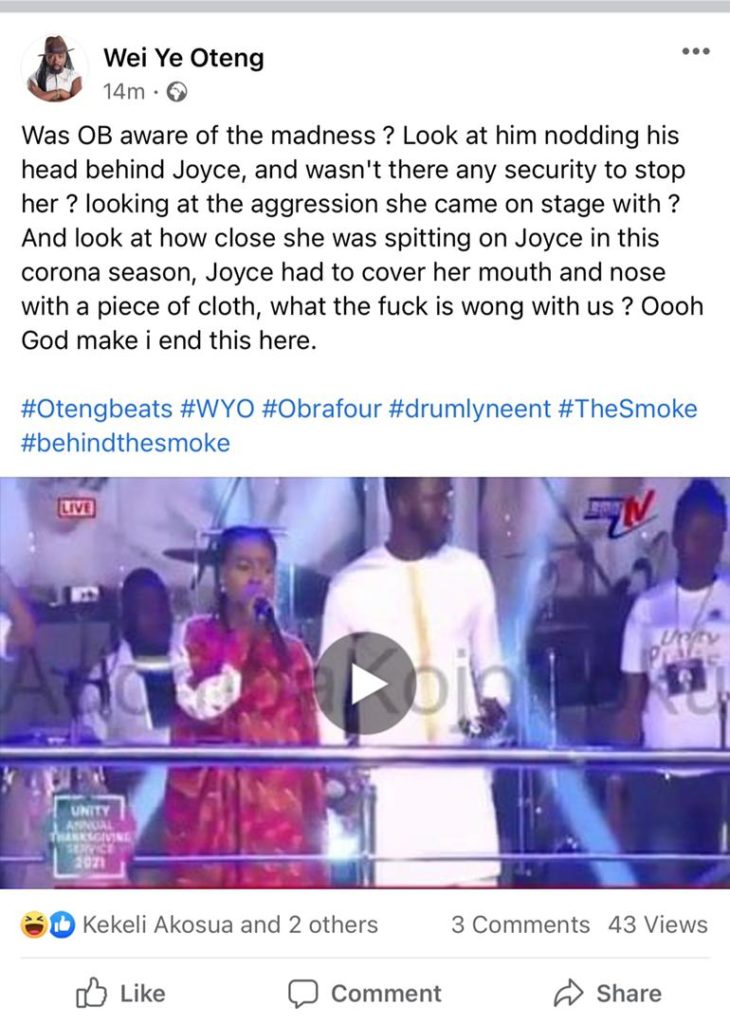 Kindly watch the video in question below