It is indeed a season for sensational Ghanaian musician, Black Sherif.
Apart from all the exploits of the young musician in the last year, the Department of Fine Arts at the Kwame Nkrumah University of Science and Technology has decided to honor him once more.
READ ALSO: Actor Shifo Reveals Why He Is Still Not Married Despite Having One Child – Watch Video
The department as part of one of the projects given to the final years of university has asked some of the students to present a paper on the 2023 Vodafone Ghana Music Awards Artiste of the Year.
Per the little information gathered by zionfelix.net, the paper these particular students are supposed to present will focus on the private life of the musician, his journey in the music industry, and the success he has chalked so far ever since he got his breakthrough in 2021.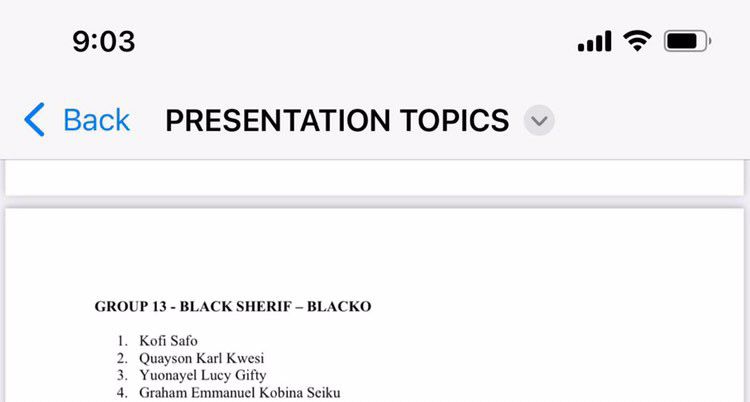 READ ALSO: Quophi Okyeame Announces His Exit From Angel FM – Watch Video
Black Sherif, whose real name is Mohammed Ismail Sherif, was born and raised in Konongo, a small town in the Ashanti Region of Ghana. From a young age, he had a deep passion for music and drew inspiration from various genres, including highlife, hip-hop, and reggae. Black Sherif's musical journey began when he started writing and recording his own songs, with the help of Yaa Pono and Ajeezay after he recorded his first-ever song with Tubhanimuzik.
Black Sherif's music can be described as a fusion of Afrobeat, hip hop, and highlife, with a unique touch of his own. His songs are characterized by catchy melodies, rhythmic beats, and thought-provoking lyrics that reflect the realities of everyday life in Ghana. Drawing inspiration from his personal experiences and observations.
He currently has one album dubbed 'The Villian I Never Was' to his credit which has garnered a lot of numbers on social media so far.
This move by the university is certainly a good one for Blacko.