Campaign Money? Praye Tietia Flaunts Expensive Lexus Car After Massively Campaigning For NPP (Photos)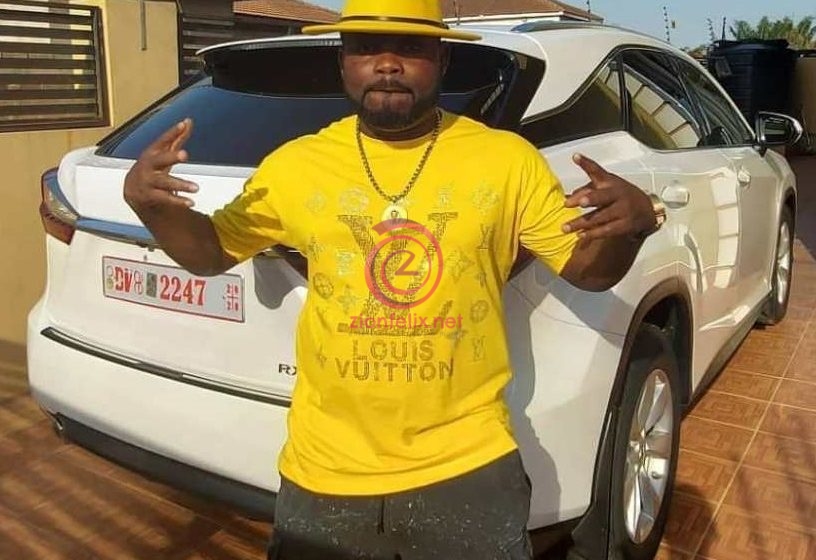 After massively campaigning for the New Patriotic Party and Prez. NADAA to win the 2020 elections, been though the results are being contested by the NDC, member of the Ghanaian music group Praye, Praye Tietia, aka Big J Cartel, has flaunted his new ride.
He took to his Instagram to show of the white coated expensive Lexus not long ago and added a caption that stated Christmas is already here for him.
READ ALSO: Vexmad Beverly Afaglo Angrily Reacts To Reports Saying That She Was One Of The 'Worst Dressed Celebrities' At The 2020 Golden Movie Awards
Posting a photo of himself behind the car in a yellow top over a pair of ash shorts with a yellow cap to go with it, Praye Tietia added he caption, "Christmas wind steadily blowing Merry Christmas in advance to you all. @thicktallman."
Well, just as expected the photo has generated some talk among social media folks because they believe that he used the money he allegedly got from campaigning for the NPP to get the ride.
READ ALSO: Osebo Replies Ex-wife, Ohemaa For Warning Him Over His Kids (+Screenshot)
It will be recalled that Praye Tietia and his colleague, Praye Tintin were a part of the NPP's campaign team in the Volta Region ahead 2020 Parliamentary and Presidential elections.
They were both seen rocking their party shirts moving from house-to-house to sell the NPP message.
Well, these are just speculations but just maybe, just maybe, there is some iota of truth because as they say, one good turn, deserves another.