One tweep who goes by the handle GhanaYesu incurred the wrath of Strongman yesterday after he suggested that the rapper is an underground artist who should capitalize on the current feud between Amerado and Lyrical Joe to get a hit song.
The tweet from him caused Strongman to come online and clap back at him quickly.
READ ALSO: VIDEOS: Shatta Wale MObbed By Numerous Fans At The Airport As He Finally Returns To Ghana After Spending Weeks Abroad
In his clap back, Strongman asked that he uses the energy he had to rather fix the 'nkronsakronsa' (which is a kind of skin disease) on his face.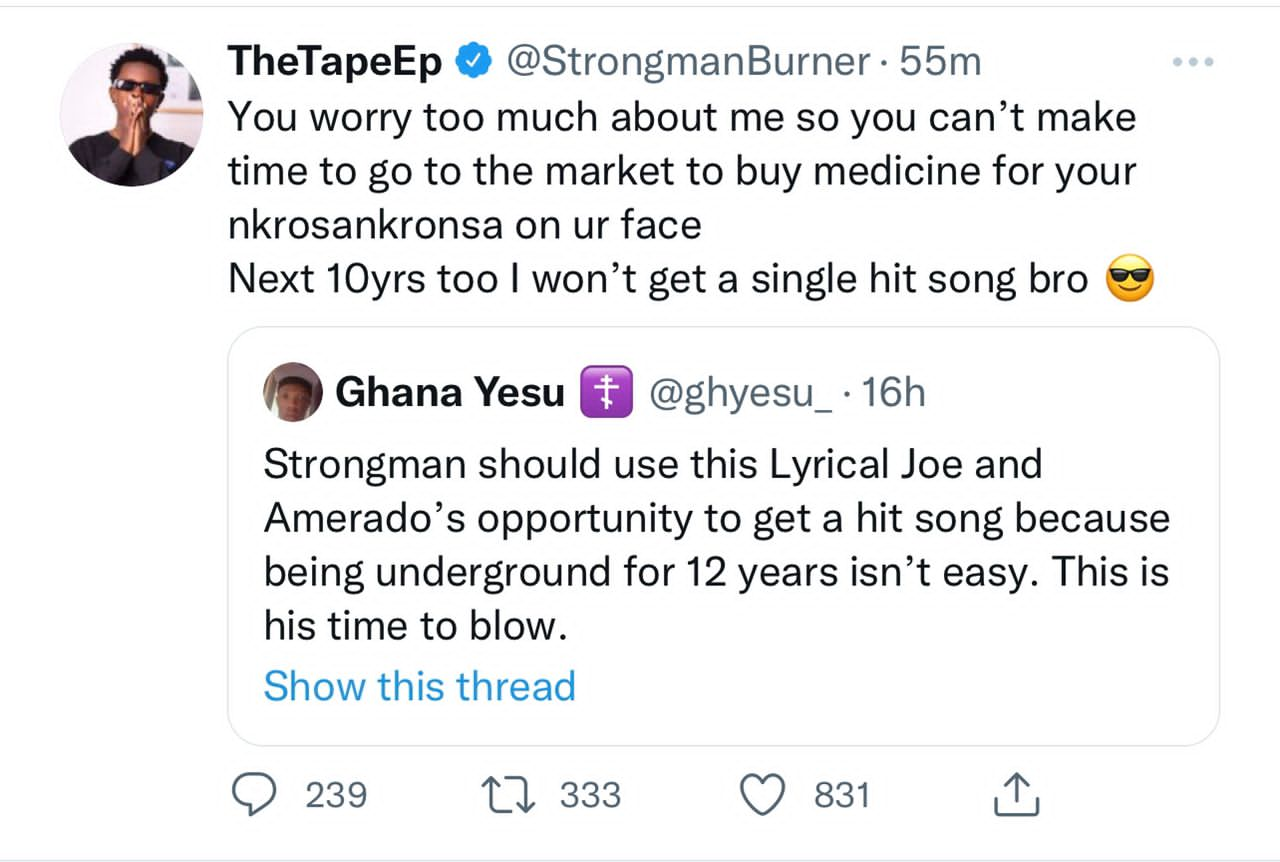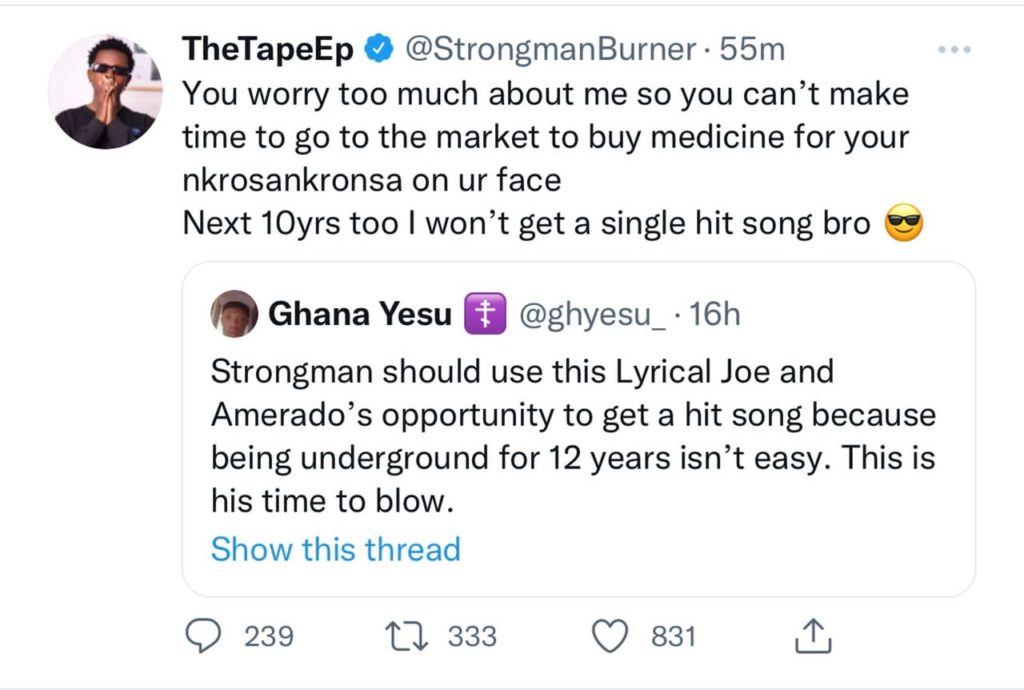 Soon after Strongman's tweet, a member of the #Strongarmy dropped some photos of the gentleman who is behind the handle GhanaYesu and it appears that many netizens agree with Strongman that the guy really has 'nkronsakronsa'.
READ ALSO: PHOTOS: Taxi Driver, Kwesi Ackon 'Smiles' For The First Time As Asempa FM Present Him Ghc25,000 For His Honesty To Fishmonger Who Left Ghc8,400 In His Car
Many of the people who commented so far on the photo of the gentleman have been mocking him and suggesting that he made those comments about Strongman because he is for the lack of a better word, ugly.
Check out his photos and some of the reactions under the post below