Pope Skinny Needs To Have His Brain Checked For Saying Already Video Is Fake – Nana Romeo (Watch)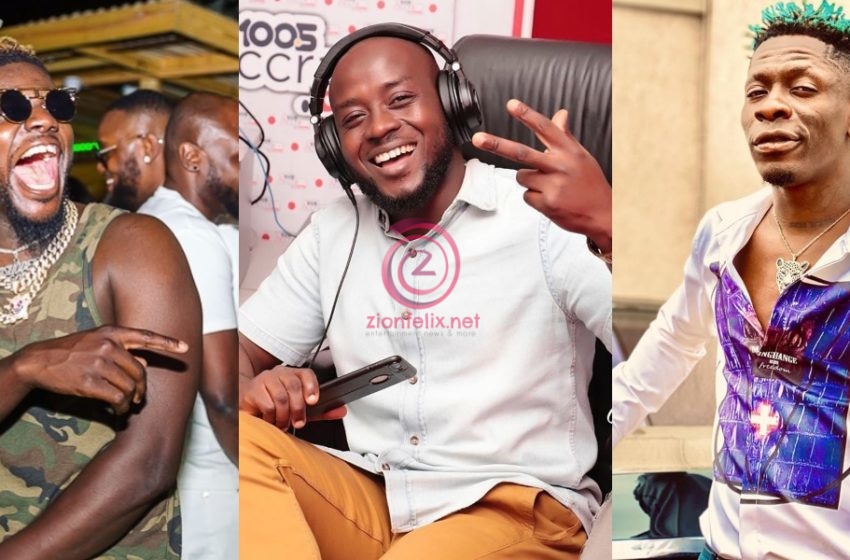 Host on Accra FM, Nana Romeo has added his voice to the back lashes to Pope Skinny, asking that there may be a need of a mental health screening for Pope Skinny.
Following the release of Beyoncé's "Already" music video featuring Shattawale, a lot of congratulatory messages have been sent to Shatta.
READ ALSO: I Was in Ghana – Beyonce Confirms As She Speaks In New Video (Watch)
Unfortunately Pope Skinny has come out with a video to make claims that the music video was fake.
This has led to a lot of trolls on Pope Skinny as many people thinks he's doing that out of sheer hatred and jealousy.
WATCH VIDEO BELOW:
Among them is a message from Nana Romeo who minced no words to state that Pope Skinny either needed a mental health screening, hated Shattawale for no reason or Pope Skinny may just be jobless in America hence needs something to trend.
"if you're doing this to trend on Shattawale's glory then" you have shot at a vulture" Nana Romeo said.
READ ALSO: Meet Emmanuel Adjei The Young Ghanaian Who Was The Director Of Beyonce's Entire Black Is King Film (See Photo)
He went further to say that what Pope Skinny did was only an indication that he envied Shattawale's progress, he had a weak mind, mental problem or he may simply be a wizard.