The Reason For The Leak Of @dult Photos And Videos Of Akua Saucy Revealed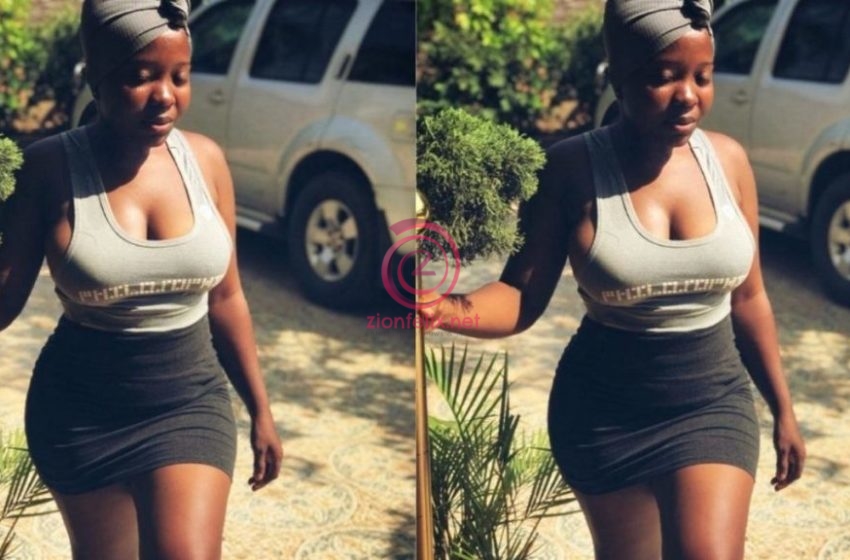 Zionfelix.net has delved deeper into the whole saga relating to Twitter influencer Akua Saucy and the leak of her n*des photos and videos online by one guy who uses the Twitter name @Kwaby_Skrilla.
The leak of the photos has become a big topic on the microblogging platform as it trends at 4 number on the trends list in Ghana as at the time of putting this article together.
READ ALSO: Akuapem Poloo Has Created A Picture As If I Don't Exist – Baby Daddy Speaks
Well, from our check, the guy @Kwaby_Skrilla was allegedly sending Akua Saucy aka Ayam July Ghc50 each day for her n*des and as such, he has a big file filled with the r@cy photos and video of her.
Even though they had a great relationship, it appears the lady got hold of a phone belonging to the @Kwaby_Skrilla guy and refused to give it back to him.
READ ALSO: Big Yawa As The N*de Photos And Videos Of Beautiful Twitter Influencer, Akua Saucy Are Leaked Online
As a result, he took to the Twitter platform to threaten Akua Saucy to give him the phone back, or else he leaks her photos and videos.
Lo and behold, he eventually leaked the photos online and ended up hurting lady's reputation and dignity.
You can click HERE for the story about the photos in question.