After trending for over 24 hours because her n#de photos were leaked online by one guy, Twitter lady, Akua Saucy has finally broken her silence on the matter.
In a series of tweets, Akua Saucy stated that she has greatly regretted her actions and admitted that life can sometimes be the literal hell that is widely spoken about.
READ ALSO: Chaos As Reporters From The Media Clash With Akuapem Poloo's Team After She Was Rushed Out Of Her Press Conference (Video)
The first tweet she dropped on the matter read: "Oh God, why me" and she added a lot of crying emojis.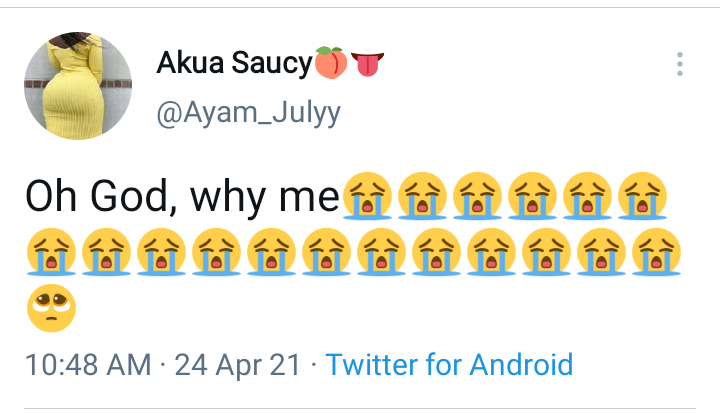 She also dropped another tweet which read: "Everything happens for a reason" as a way of telling all the people who have been bashing her that she may come out of this stronger.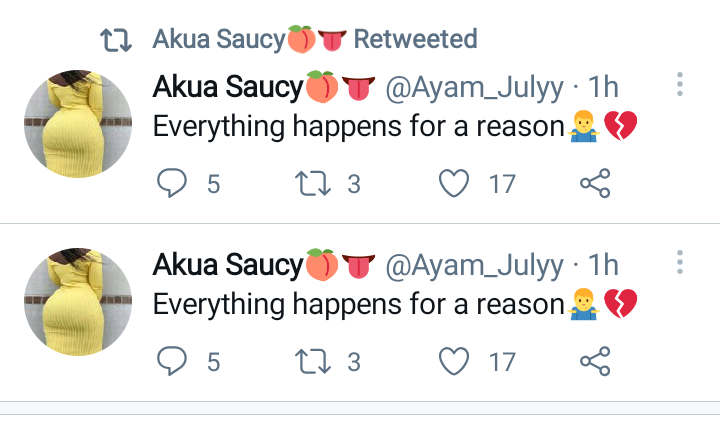 Akua Saucy further dropped another tweet suggesting that she was very confident that this will not last that long because it will be over soon.